Captivating Christmas candy
Lantern writer tastes and rates multiple Christmas treats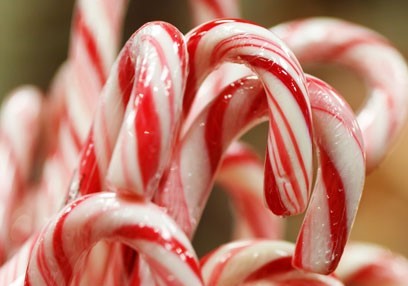 Hang on for a minute...we're trying to find some more stories you might like.
Christmas time is here, so of course that means holiday-themed treats are hitting the shelves of every store. To get myself into the holiday spirit, I decided to try a few. The first treats I tried were the new hot chocolate-flavored Hershey kisses, which were phenomenal! I got both of my brothers, Sam and Jack Shepersky, to test them with me. They both commented on how the candy "actually tasted like we were drinking hot cocoa." As an overall rating, I give these candies a 10/10 because I feel like I could just keep eating them and never get sick of them.
"
I think this candy tastes amazing and it is one of my favorite holiday candies"
— Hailey Newinski
The second candy I tried was the traditional peppermint Hershey's candy bar. I had tried this candy before and I really enjoyed it because it doesn't have an overwhelming taste of peppermint like other candies do. Another student, Hailey Newinski, has also previously tried this Christmas treat. She had nothing but good things to say about it. When asked why she wanted to try the candy in the first place, she answered, "The one thing that inspired me to try this candy was the cool and colorful packaging. Also because I love anything that is flavored with peppermint." For Hailey, this peppermint sweet not only tasted good, but made her feel good too. She stated, "After eating this delicious treat, I felt very energetic because I love Christmas and it got me in the Christmas spirit." So, what was her final rating? "I think this candy tastes amazing and it is one of my favorite holiday candies. I rate this candy an 11/10." I personally rate this delightful snack a 10/10 and I recommend it to anyone who loves peppermint!
The third, and final candy that I tried was an Oreo brand candy cane. I tried this treat with high expectations of a strong Oreo flavor, but unfortunately, I was a little disappointed. To me, this candy cane tasted nothing like the delectable cookie, just a slightly sweeter candy cane with a subtle chocolate taste. I also had my brother, Sam Shepersky, try the candy cane. He sucked on it for about a minute, wrapped it back up, and handed it back to me with a sour look on his face while saying, "This tastes nothing like a cookie and has a bad aftertaste." I had to agree with that statement. It had a weird aftertaste, so I gave it a final rating of a 5/10. You're better off using it as a decoration for your Christmas tree than actually eating it.
After getting a stomach ache, and probably gaining 10 pounds, I was done eating the candy. Even though I didn't feel that great physically, spiritually, I got myself in the Christmas spirit!