Ringing in the Christmas spirit
Interact students rang the bell for the Salvation Army.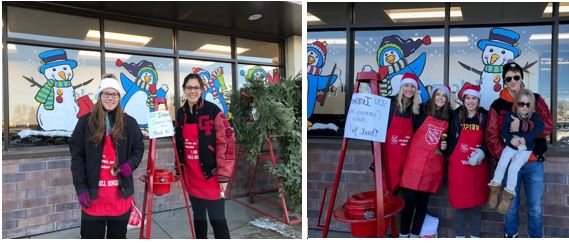 Hang on for a minute...we're trying to find some more stories you might like.
CFHS Interact members got a chilly start to their weekend starting at 8:30 am at the local Family Fare. They rang bells to raise money for the Salvation Army. In 1 hour shifts, lasting until 2:00, the total amount raised was $432.58. Eighty two cents of every dollar donated to the Salvation Army goes for the less fortunate in program services. Giving to those in need is a perfect way to spend this holiday season. Donating extra change or a few dollars to the Salvation Army is important because they rely fully on donations to fulfill their mission to meet human needs. Organized by Deb Klegin- advisor of Interact- this year's event was a success.