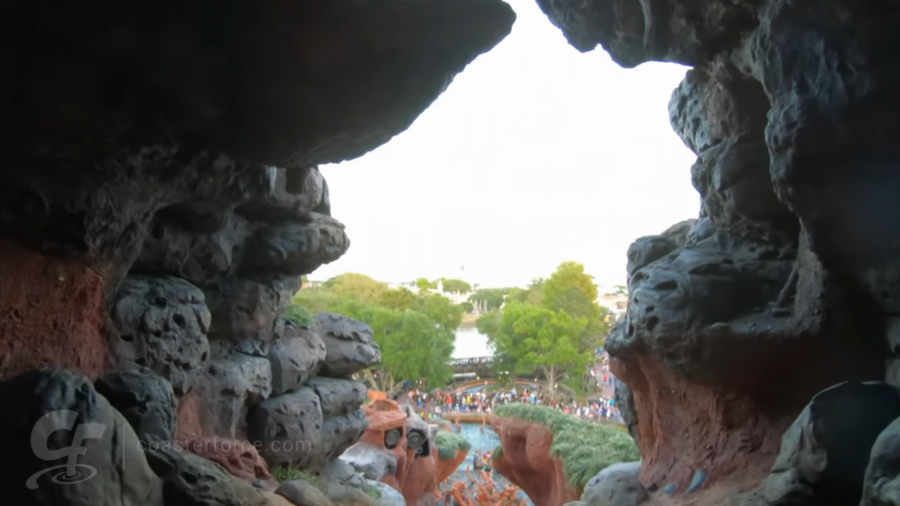 Lantern staff
Powerful gusts of wind through the hair, flying out of a seat, and out of control screaming are just a few experiences that may occur while riding a roller coaster. Thrill-seekers may be feeling lost without being able to buckle up for an epic ride. But no worries because virtual roller coasters are now becoming very popular on YouTube. While it may not be as exciting as the real experience, the virtual roller coaster gives similar special effects,  making people feel as though they're actually riding the famous Splash Mountain. 
Many YouTube channels have been amassing a collection of Disneyland and  Universal Studios roller coaster videos over the years. Some of the best virtual roller coasters are also shot in 4k Vortex point of view, which gives viewers an almost real-life experience. Getting the front seat on a virtual roller coaster is an exhilarating experience as many don't normally get to be seated first on an actual roller coaster at Disneyland. Viewers still get to hear the loud screams of the people around them.  For me, I couldn't take my eyes off the screen. 
While practicing social distancing, I have caught myself binge-watching many virtual rides, ranging from power towers to upside-down roller coasters. My personal favorite online roller coaster is Disney World's Magic Kingdom's "Splash Mountain." Although I don't actually undergo the feeling of cold water hitting my skin during the ride, I still feel anxious as the log pauses at the top of the hill. The virtual roller coaster also seems to be very popular, with around 2.8 million views on YouTube. 
Another audience member of the heart-pounding videos is Kressin Hartl. Out of the variety of many roller coasters videos across YouTube, she chose to watch Six Flags' "The Batman Adventure." Some, like Hartl, may even watch the video on a virtual reality device, or VR. She claimed, "I love roller coasters, so I'm really sad I can't actually be on one. But my brother has a fancy VR headset that I can put my phone in so it felt like I was actually on a roller coaster." Although she does prefer real roller coasters, settling for virtual roller coasters has become her new norm. 
One major perk about online roller coasters is that anyone, regardless of their height, can still "ride" the coaster. On the positive side of COVID-19, people can ride up to as many rides as they want for no cost at all. Plus, there are no lines when you're visiting Disney virtually. Just imagine all the adrenaline junkies who take a trip in their pajamas. Even online, adventurers can still get a taste of what they love.