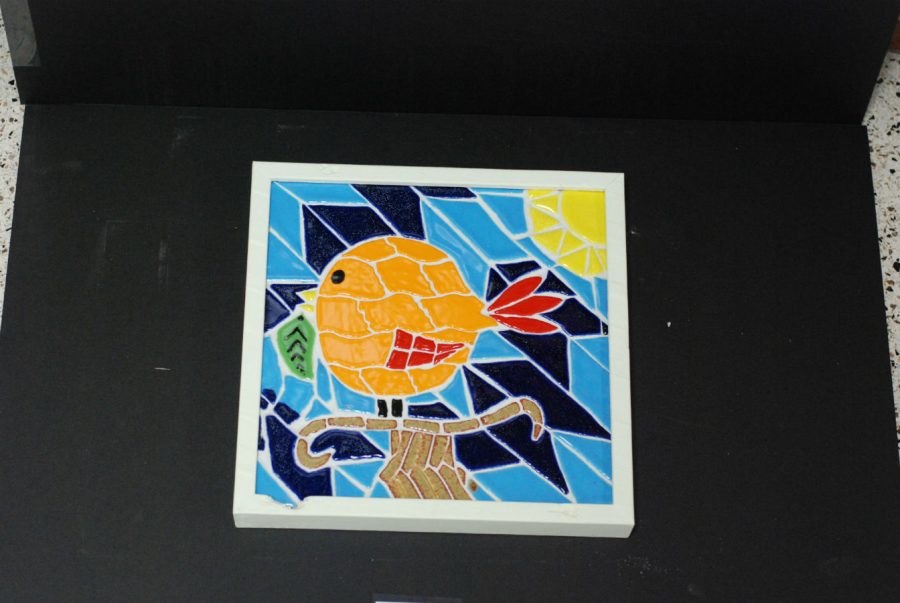 Torch photographers
Some schools have beautiful murals along the walls throughout the hallways, while others showcase their artistic ability in theater and musical performances. While Cannon Falls schools have wonderful musicals and astounding band and choir performances, nothing can beat their classic art show.
All middle schoolers have to take the art class required for their grade level while in grades 6-8 and during that class, the students make the projects required for their grade level, but only some make it into the art show. The middle school art teacher, Mr. Zimmerman, says, "I can't have everybody in the art show, but I do try to pick the people who really deserve to have their art showcased."
When being asked if having art displayed in the art show is impressive or important, Colton Loeschke replied with, "I would say that having something in the art show is pretty cool because Mr. Zimmerman chooses your artwork over everybody else's." Having some masterpieces in the art show is a bit more pleasing than having them hung up on the fridge by a tacky tourist magnet. It's a way to show off a talent some people may not know one beholds. "Making it into the art show in middle school is a little more delightful because everybody is doing the same projects and you can really tell who's is "better", but when you are in high school, everybody's projects are different, which makes it a little more difficult. So, if you make it into the art show in middle school it most likely means you are better at that certain project then someone else," says eighth grader, Lauren Johnson.
No, the Art Show isn't as fancy as the Louvre, but it does represent Cannon Falls Schools in a positive way year after year. Maybe someday one of the students from this small town school will have one of their masterpieces displayed in a high class art museum like the Louvre.