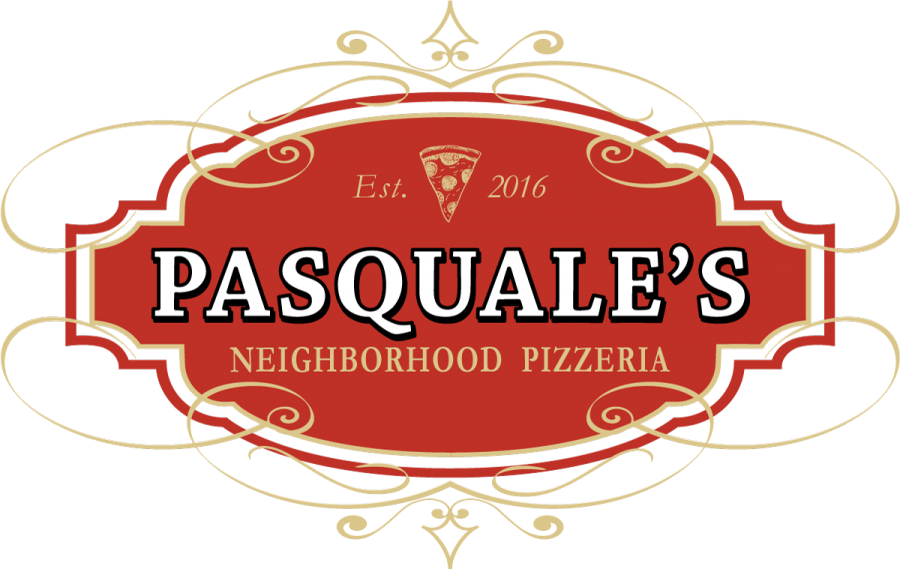 Restaurant logo
Corner cafes are stereotyped as cute and cozy, but reality generally seems to disappoint. Fortunately, Pasquales lives up to the aforementioned status. The quaint restaurant has the style of ordering food much like a very classy Subway despite the fact that the food is actually high quality. When first approaching the counter, I was confused as to where and how I was suppose to order, but the staff was very patient with my lack of observation of the directions clearly informing customers on how to navigate the anxiety inducing action of ordering. The signs were decorated with fancy calligraphy adding to the atmosphere. Cases of dessert coolers and potted vegetation were condensed along the walls. Light fixtures, table arrangements, and the rock patterns on the walls all gave off a modern vibe that nicely contrasted with the high quality establishment.
The menu consists of a variety of Italian favorites that are impossible to pronounce unless a person is fluent in Italian. My mom ordered the spinach Stromboli while I ordered the one thing that looked familiar to my taste buds, a pepperoni Calzone. The dinner tasted as wonderful as it had been advertised. Our only complaint was the plastic silverware and paper plates. The eatery beastro was set up as more of a relaxed fast food joint so it was understandable that they didn't focus on the utensils. However, I will be the first to admit the struggles of cutting into a giant Calzone with nothing but a piece of flimsy, low-grade plastic. When we claimed our dining table before retrieving our meal, I got the impression of a more sophisticated approach yet the dinning ware dented this image. There was a place to put our used glasses that could have also doubled as a place to put dishes if they had given them to us, thus solving the possibility of theft.
Overall, dining at Pasquale's was a very enjoyable experience in which I would definitely like to try out more of their menu items. My mom claims that "[Pasquale's] had a modern take of a bistro." The atmosphere is different than a typical eatery which makes it stand out from other restaurants. After all, it is truly the ultimate Cal-zone.