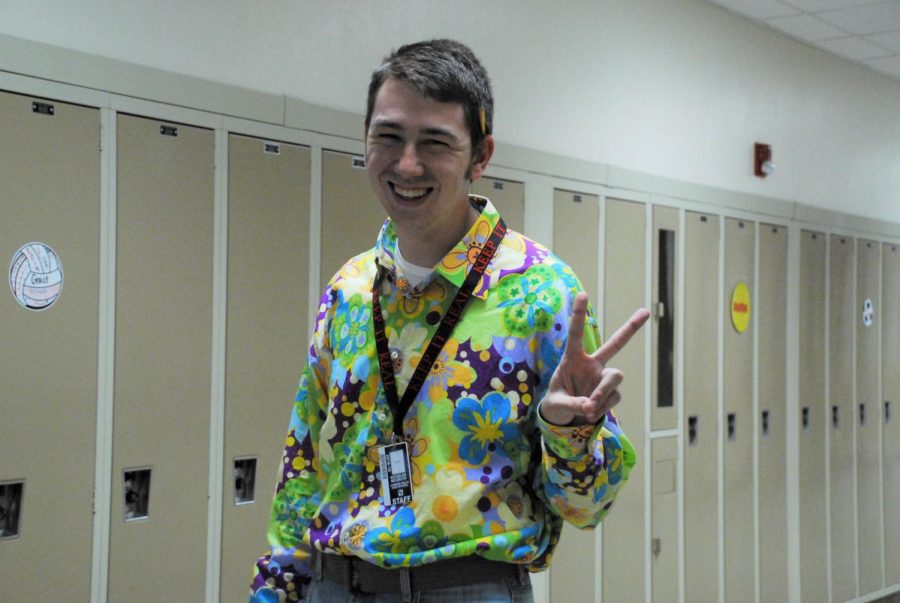 Zoe Jesh
Every year, when kids go back to school they are greeted with dozens of unfamiliar faces. Among these faces are new students, new teachers and new student teachers. This year, one of these student teachers is New Trier native, Nicholas McGrath: a humorous,  helpful college student who is aspiring to become a History teacher.
In his free time, McGrath enjoys a variety of activities such as reading, spending time with friends and family, going to car shows, attending flea markets or touring various historical sights. This soon to be history teacher also enjoys eating at different Friday Night Fish Frys, he likes to think of himself as a fish fry critic. Though, he enjoys all of these activities when he isn't studying to become a teacher.
While he was in his senior year of high school, McGrath decided that he wanted to become a social studies teacher. "I've always loved History and thought it'd be fun to share my passion with others," he says. McGrath is currently going to college at the University of Wisconsin-River Falls double majoring in History and Social Studies, he is student teaching here in Cannon Falls as part of his education. He will be student teaching here for the first semester of the year in the CFHS Social Studies department where he helps out with Mr. Strauss's Psychology class as well as Mrs. Loeschke's ninth grade Civics classes.
McGrath is Mrs. Loeschke's second student teacher. She has stated that she appreciates having one, she also says that "Student teachers help bring new enthusiasm for school and learning into the classroom." Not only do student teachers add more interest to classrooms, but Mrs. Loeschke also claims that since most student teachers are in their mid twenties, they can be a big contribution when working with technology which is becoming a much more vital tool in modern classrooms.
Every year brings new technology, ideas and people into our school. Though most students or even teachers may not be absolutely thrilled for the new school year, Mr. McGrath certainly is. New faces such as himself might be just what students need to add diversity and excitement to their days.