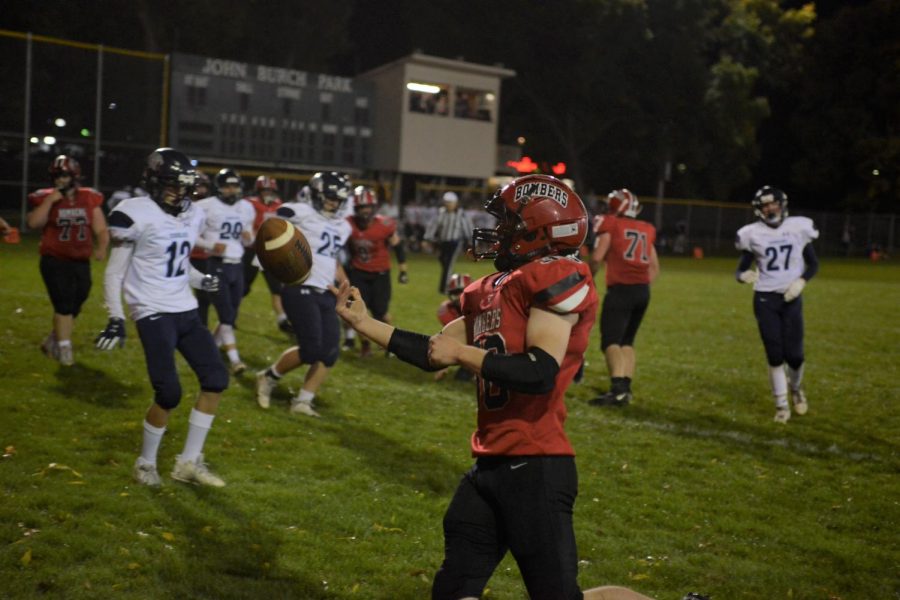 Nathan Baszuro
The Bomber football team completed their regular season on a high note last Friday after they beat, at the time, the No. 1 ranked team, Lake City, 74-38. Their overall record tallied up to be 7-1, with a Southeast conference record of 4-0, crowning them the conference champions. The Bombers were also seeded number one‒for the first time since 1996‒in their section for playoffs and earned a first-round bye. 
Their season began on August 16, which was later followed by their first game on September 3, resulting in a non-conference win against St. Charles. The Bombers also pulled through with wins against Lourdes, Pine Island, Zumbrota-Mazeppa, La Crescent, Plainview-Elgin-Millville, and Lake City. They lost against Chatfield in a non-conference matchup on October 2.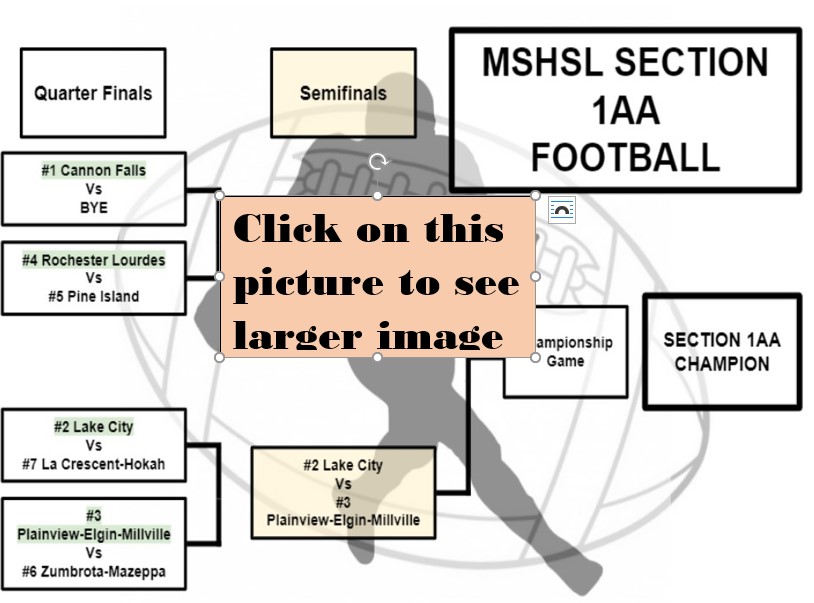 The Minnesota Football Hub Rankings have the Bombers ranked number two in AAA, behind Dassel-Cokato, who is undefeated so far this season. Senior captain, Colton Loeschke, mentioned, "we have been saying all year that the rankings do not matter. We do not like to give it too much attention, we just do our thing regardless of what others think of us." 
To prepare for the post-season playoffs, Loeschke says that the team does not necessarily need to work on a certain aspect of the game, but instead, continue to improve what already makes them good. The little improvements may help them achieve the post-season goal they have had over the past few years: play in the State Tournament at the US Bank Stadium. The Bombers have been close a few times, but never attained it. Loeschke describes that the team's mentality has not changed and they intend on obtaining their goal this season. 
Because the Bombers have a bye in the first round, they will only need to win two games to advance onto the State Tournament. Their first game is on Saturday, October 30 at 7 p.m., against the winner of the matchup between the number four ranked team, Lourdes, or the number five ranked team, Pine Island. If they win, they will play on November 5 at 7 p.m. 
Loeschke and his team do not know exactly who they will be playing for their playoffs games at the moment, but Loeschke says that "we expect a rematch against Lake City, which should be another great game." If this match takes place in the near future, both teams will be able to fix their game plans against one another. Loeschke believes, "they will be looking for revenge." 
The Bomber football team has done a really great job with facing adversity and grinding down their opponents, Loeschke expressed. "We go into the game with the mentality that we are here to grind all four quarters." They are ready to get the show on the road and do just that.