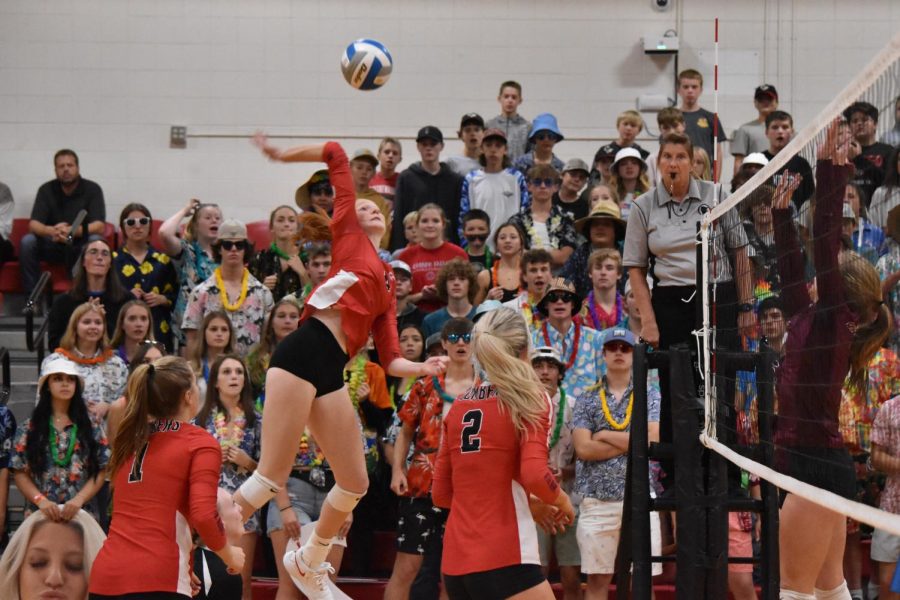 Nathan Baszuro
The Bomber volleyball team finished their regular season on a five-game winning streak and recorded an overall record of 24-5 and a conference record of 6-2. Not only were the Bombers ranked number three in the Minnesota Volleyball Hub Rankings, but they were also seeded number one in Section 1AA‒for the first time ever. 
"We have never been ranked number one," says Melissa Huseth, varsity volleyball coach. "But then, this is also the first year of a 4-class system," she explained. In previous seasons, the Bombers would have to face stronger volleyball programs, like Stewartville and Kasson-Mantorville, to make it to state. Now, those schools have moved up a class, and left the Bombers' section, paving the way for a chance at a first-time state appearance. 
But, being ranked number one doesn't mean the Bombers won't come across tough competition. Zumbrota-Mazeppa, who the Bombers lost to earlier in the season, was ranked number two. Huseth mentions that other strong teams will include Caledonia, Lake City, and Chatfield, but nothing unmanageable for Cannon Falls. Huseth mentioned, "this is the year with Kasson and Stewartville out of our section, it is wide open to anyone for the taking."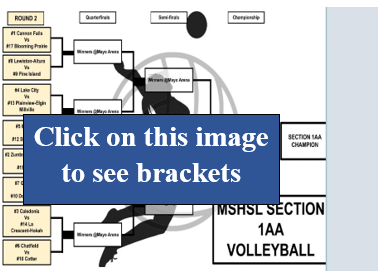 The volleyball team will get 3 practices before their first playoff game. Huseth plans on using her allotted practice time well, but she always pushes the phrase "quality over quantity." The coach shared that the key to beating teams like Zumbrota-Mazeppa is defense. She emphasized, "we will need to block and play defense in our correct spots." According to Huseth, preparing their attack, cleaning up their block, serving aggressively, and working on out-of-systems (running an offense without a setter) will all be a part of the team's practices. "We will need to be focused, disciplined, and have the ability to reduce our errors," she stressed.
The Bombers' first playoff game will be Thursday, October 28, at home. They will face the winner of the Lourdes vs. Blooming Prairie game. The Bombers would have to win three more games at the Mayo Civic Center to find themselves in the State Tournament (November 10-13) at the Xcel Energy Center.
"All teams will be hungry for a state run," Huseth stated. She insisted that the Bombers have the tools and the players they need to reach the big stage. "The opportunity is there, but we will need to battle to take it," she finished