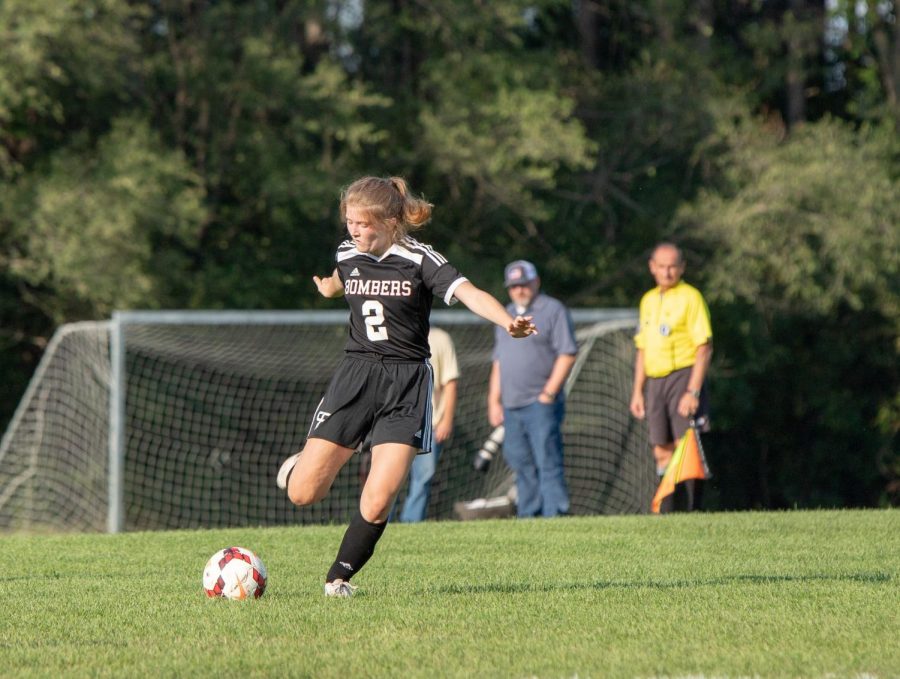 Zoe Jesh
After joining the newly developed girl's soccer program in 7th grade, Anna Giese could only imagine where she and her team would be senior year; however, in her dreams, she never would've pictured herself on the bench. In August, Anna was rushed to the hospital after noticing shortness of breath following a short run at a pre-season captain's practice. She quickly found out that she had several blood clots in her arteries that were encroaching on her lungs. This discovery left Giese permanently positioned on the sideline due to the lasting damage she suffered to her lungs and heart. 
Although Giese was utterly devastated at first thought of sitting on the bench her senior year, she got the opportunity to look at the game from a new perspective. Giese shared, "seeing the plays instead of doing them. It really makes you see everything on the field more clearly." The girl's soccer program isn't overly large in numbers, so the JV and Varsity teams often practice together. Giese enjoys how she gets the chance to interact with younger girls that she may have never connected with if it weren't for her injuries. This helped bridge the gap between the span of different ages on the team, which really unified the girls as a whole.
Despite missing Giese's skills on the field, the team appreciates the support Giese continues to give day after day. Giese attended practices from the beginning of the season, in the summer, and attends every game right alongside the girls. To honor a soccer star that has made such an impact in the program, referees, coaches, and captains arranged a set up at the senior night game that allowed Giese to be announced in the starting lineup one last time. Giese started in her beloved forward position, then the Bombers kicked off the game by intentionally knocking the ball out of bounds, and Giese was substituted by another player. Even though Giese didn't get to play her senior season, the team did their best to prove she is still a part of the family.