Making weight on the competition
A mid season overview of the wrestling season
In high school wrestling, a full lineup of 14 wrestlers is needed to fill the team. 14 wrestlers are needed to fill the 14 different weight classes. Currently speaking the Cannon Falls varsity wrestling team is lacking in numbers. Of the 14 needed to fill out a lineup, Cannon Falls has only 10 varsity wrestlers. With that being said, they then forfeit 4 weight classes in every competition. Senior captain Gavin Gates said "We may have small numbers, but the guys that we have out always put in the work that needs to be done, and it shows come match time."
Not only is the 2016-2017 lacking on numbers, but they are also a very young team, with Gates being the only senior on the team this season. Accompanying Gates on the team are 2 Juniors, Hayden Strain and Dylan Rohr along with 4 Sophomores: Chris Modrack, Henry Johnson, Erwin Strelow, and Peter Fitterer and 3 Freshmen: Cooper Peterson, Levi Anderson, and Ryan Linde.
The the Bombers are having great success from an individual standpoint, but they're struggling as a team which makes sense given the fact that they automatically lose 4 out of 14 matches due to forfeits. A monumental day in Bomber wrestling history occurred on January 31st as Junior Hayden Strain won his 100th career match. In the 58 year history of Bomber wrestling, less than 20 people have ever won more than 100 career matches, and Strain has done it during his Junior season! When asked about what achieving 100 career victories means to him, Strain replied by saying "It's probably one of the greatest achievements you can get in Cannon Falls wrestling."
About the Contributors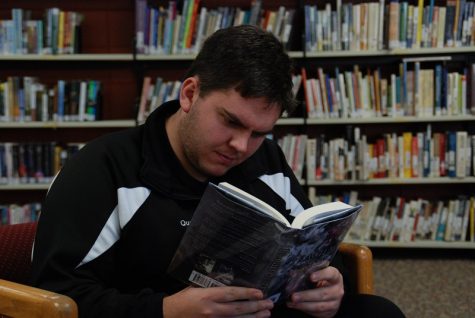 Cameron Quade, Sports Editor
Cameron Quade is a senior at Cannon Falls High School who thoroughly enjoys sports. In his spare time, Cameron volunteer coaches a 6th grade boys basketball...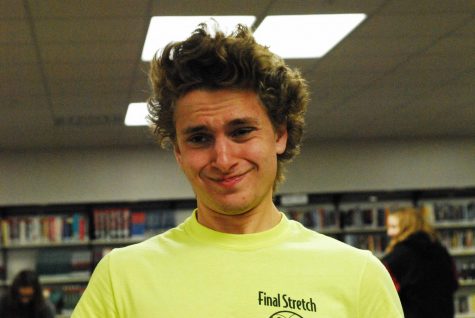 Bryson Felton, Photography co-editor
Bryson Felton is a senior photographer and part editor for the Lantern. He is also involved in the school musicals and plays, speech, yearbook, and track....