Zooming to State
The Cannon Falls Speech Team had an exceptional day at the State Tournament on April 24th.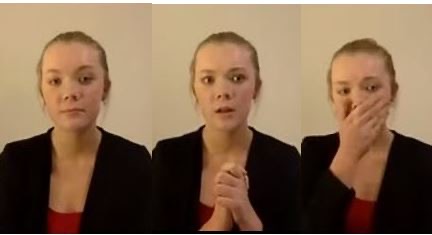 Heading into the State tournament, the Cannon Falls Speech Team had a whopping total of fourteen speakers with their most expressive faces on and cameras propped into position. For many of the fourteen, this was their first ever State tournament, and they competed from home. 
Cannon Falls High School has been full-time distance learning since mid-April, and when speechies found out they were going to have to compete from the discomfort of their own homes, a shade of worry was cast over them. Fears of unstable wifi, unforeseen interruptions, and less than ideal performance spaces added to the restlessness that pairs with any state tournament. Luckily, coaches and captains gave their most encouraging words to amp up the enthusiasm and put a positive spin on the situation: "I am very proud of how hard our kids worked and how well they adapted to a tough situation," expressed Coach John Fogarty. Although it has been one hectic year for these powerhouses, it was nearly impossible to relieve all nerves before the big day.
Out of the 177 teams signing into the Class A State Tournament, Cannon Falls had the highest number of participants despite being one of the smaller schools to attend. Around 2 p.m., the last postings appeared on Speechwire, and five phenomenal CF speakers discovered they broke finals. 
In each category, there were 24 state participants, and only 8 advanced to the final round. Several came unbearably close to reaching finals: Meagan Pedersen, Grace Miller, and Bianca Caputo were only one point away, and Conor Salmonson lost in a tie breaker. Kressin Hartl, Connor Loeschke, Matt Giese, and Angel Zheng gave it their all in the first three rounds, but missed the cut off. Captain Emma Watson explained the honor of being teammates with such driven peers and having the opportunity to "watch them grow," throughout her several years in the activity. There was a plethora of overwhelming emotions as finals were announced, and not having teammates to share them with was quite an adjustment.
For those who broke finals, it automatically meant that they received a state medal; however, it was the very last round of their season, and for some, their career, so each one put every last ounce of energy into their final performance. Five judges per category turned in their rankings, collectively deciding the fate of each performer. 
When the time came for an awards ceremony, finalists met on Zoom and audience members viewed via Youtube Live. In Prose, Jessica Bazuro, a ninth grader, placed 8th. In Humorous, Emma Watson, a senior and captain, placed 7th. In Extemporaneous Speaking, Lydia Pedersen, a tenth grader, placed 5th. The highest medal a Cannon Falls participant earned was 2nd, by Junior Kendall Lawless in Drama and Senior Captain Aizlynn Thim in Extemporaneous Reading. 
Last but not least, the Cannon Falls Speech Team as a whole brought home the third place Class A State plaque. 
About the Contributor
Aizlynn Thim, Editor-in-Chief
Aizlynn is a Zyia-obsessed, Red Bull dependent, midnight snacking, heap of awesomeness. She is a Senior Editor-in-chief who dearly misses her true home:...