A ceremony of honor
Twelve exceptional students were recognized for their hard work on Wednesday at the MAHS Induction Ceremony.
With a year full of school chaos and closures, student leaders have never been more vital than now. And on November 18th, twelve of these leaders were inducted into the Minnesota Association of Honor Societies, setting them on a path towards making a meaningful difference this school year.
The Minnesota Association of Honor Societies, or MAHS, has stood as a pillar in the CFHS school district for decades. Being a highly selective program, the society only admits those it determines to be outstanding in both academia and beyond. After first narrowing potential members to those who excel in their schooling by requiring a grade point average of at least 3.6, the honor society evaluates the character of each applicant based on the leadership demonstrated in extracurricular and community activities. As MAHS advisor Mr. Strauss states, "All of the students in MAHS do well in the classroom but are also great leaders, do what is right, and put others before themselves in all of their volunteer work." With each admitted individual measured to be an apt student leader, MAHS seeks to provide endless opportunities for members to maximize their potential. From blood drives to food drives, the society is constantly making a difference in the community and setting an example of strong character for the peers in their life.
With Covid-19 this 2020-21 year, many of the traditional service projects of MAHS may be turned upside down, yet there has never been a year where the society's mission to serve its community has been more important. As CFHS moves back to distance learning, students will need one-on-one help surviving their course work. As state restrictions tighten, families will need help getting access to basic necessities. New challenges will be faced by all in the community, and MAHS has the duty to serve whatever need may be demonstrated. Embarking on this mission in the community is going to require an immense amount of creativity from the members of MAHS. Even with the program just off its feet, the student's gears are already turning; vice-president Samuel Coil plans to provide inspiration to his colleagues, saying that he will "help find services projects by bringing ideas to [MAHS] meetings." Rather than obstructing the mission of MAHS, Covid-19 has in fact redoubled the passion and purpose of the program.
With the induction of 18 new student leaders, MAHS is prepared to take on the challenge of Covid-19 and is more than passionate about making a difference during this difficult time. While the program may look different this year, each member is fully aware of the legacy of their honor society and intends to carry on the tradition of kindness, character and excellence throughout the Cannon Falls community this 2020-21 school year.
About the Contributors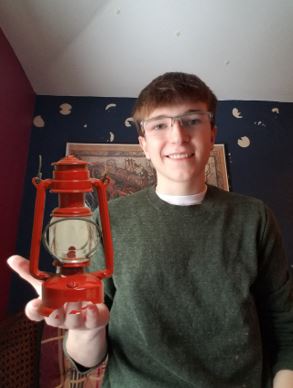 Isaiah Wildenberg
Hey there. My name is Isaiah, and I'm an editor for the news category. While admittedly being an engineer at heart, I can't help but love all that...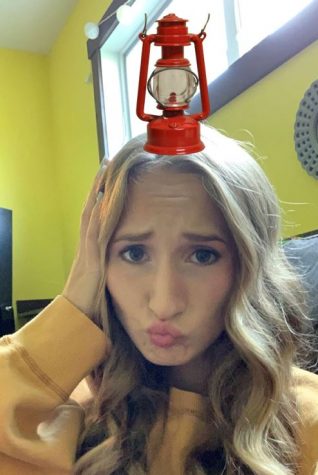 Amelia Qualey, Editor in Chief
Amelia is an alien from the planet Blurble. Her car of choice, a green Kia Soul, resembles one from her home planet. She is a professional dancer because...