A choral conclusion
This year's final choir concert was one last hurrah for longtime choir teacher Sue Franke-Clarke.
On May 18th, the 9th-12th grade concert choir slipped on their robes for one final concert this year. However, this concert held more weight than the previous ones had. After 40 years of teaching, 27 of which were at Cannon Falls High School, choir director Sue Franke-Clarke took the stage for her final concert of her career before retirement.
At 7 p.m. sharp, the Jazz Choir enlivened the audience with three songs: "Lovely Day" by Bill Withers, a jazzy spin of the classic "Somewhere Over the Rainbow," and the Beach Boys' "Good Vibrations." They were followed by an assortment of solos and duets. Cannon Quade and Sophia Hanson preformed "La che darem la mano" by Mozart, Bianca Caputo sang "Into the Night," Kendall Lawless performed "No so piu cosa son" by Mozart, Cannon Quade returned with "La Rondinella Amanta," and finally, Miah Barsness and Emma Brechtel sang "Gratitude". 
Without hesitation, the full concert choir filed onto the stage. They began with four songs: A medley of the "West Side Story" soundtrack featuring 10 soloists, "Hold fast to dreams," "Lunar Lullaby," and "He Never Failed Me Yet," an exciting gospel tune. Ms. Franke spent the next few minutes introducing the 16 seniors of this year's choir and presenting awards to a few deserving students.
Before the choir could sing their final two songs, the concert packed a fun surprise. From the audience emerged 46 Cannon Falls Choir alumni with graduating years ranging from 2021 all the way back to 1997. As a final tribute to such a legendary choir director, the group of alumni, directed by Jill Serres, performed a song titled "Thank You for the Memories" followed by Franke's favorite jazz classic "Operator."  Kressin Hartl, a 2021 graduate, was thrilled to be part of Franke's final concert; "I think we really surprised Ms. Franke with the alumni we got together. She was hoping for maybe one or two to hop on stage, but we flooded that stage," Hartl commented. 
Together, the concert choir and the alumni rounded out the evening with two songs: "Battle Hymn of the Republic", a homage to veterans in honor of Memorial Day, and "Irish Blessing," a send off for this year's seniors. It was sentimental for everyone there, bringing tears to the eyes of many. Franke is often recalled saying "You remember your first choir and you remember your last choir," and this concert was indisputably a memorable one. 
About the Contributors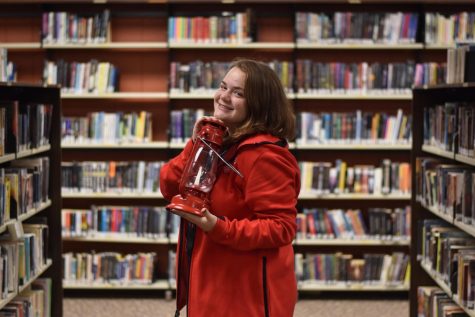 Sara Auger, Torch Editor
Sara Auger is a sophomore lantern writer and editor. Her favorite activities include listening to music so loud she gets hearing damage and driving 30...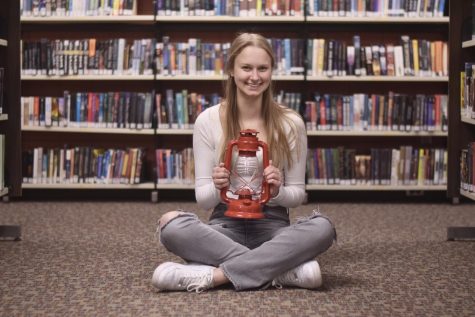 Anna Dubbels, Editor-in-Chief
Hey y'all, My name is Anna and I'm an Editor-in-Chief of the Lantern. I'm involved in pretty much everything that exists. I'm my free time, (which...