A Christmas choir
The Cannon Falls High School Choir Department will be performing on December 13.
Ringing bells and festive choirs are two holiday staples, and with Christmas fast approaching, the CFHS choir will be putting their spin on some classically festive tunes. Monday, December 13 will be the host of this year's choir Christmas concert. The performance will include reinvented pieces, "Carol of the Bells" and "The Nutcracker," as well as the Jazz choir's version of "Where are you Christmas?" among the selections.
Grades 6-12 will all be performing at the concert; the sixth grade choir, the seventh and eighth grade choir, the high school choir, and the jazz choir. Senior singer Kendall Lawless will be performing a solo as well.
Christmas music lovers of all kinds are invited to attend this spirited show, which will be taking place in the High School Auditorium at 7:00 PM on the 13th.
About the Writer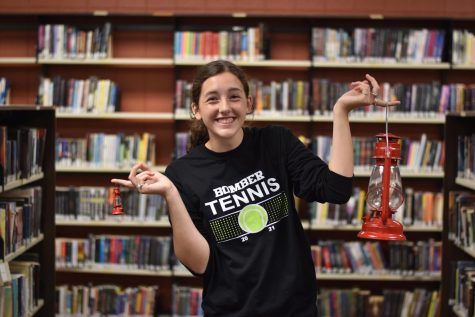 Lauren Ritz, Editor-in-Chief
Hallo vrienden! Mijn naam is Lauren en ik ben een EIC voor de Lantaarn. Ik ben eigenlijk geen Nederlander, hoewel ik graag een keer naar Nederland zou...