A gift for the holidays
The holidays can be a tough time for many families, and to alleviate that pressure, every year student council hosts a "Giving Tree" drive for donations.
Colorful lights strung along an adorned tree set their surroundings ablaze. A cup of hot cocoa accompanied with a plate of Christmas cookies are ready to be indulged in while the harsh outside winds blow across the snow accumulated on the ground. Under the tree lies various presents encompassed in themed wrapping paper and concealed by gift bags differing in every shape and size. Whether it's receiving or giving, opening presents is a holiday tradition that all kids and adults alike look forward to waking up to on Christmas morning.
Unfortunately, this joyful experience is not one that every family gets to enjoy. Each year, several children are forced to omit the tradition of getting a Christmas present due to parents across the nation being unable to purchase gifts without plunging into debt. Resulting from COVID-19, these numbers have only gotten worse as many individuals lost their jobs and the unemployment rate escalated. Without extra funds to spare, families must bypass celebrating the occasion with this tradition. Not only does this affect miscellaneous purchases such as toys and collectibles, it also affects the ability to buy enough products that are deemed essential.
In order to alleviate the difficulties people run into this time of year, the high school student council is collecting donations from December 13th through January 7th for the Giving Tree. Located in the atrium are buckets for donation items which can be bagged and labeled with the contributor's Ramp-Up teacher's name. In return for the generous offerings, the Ramp Up class that donates the most items is awarded with a pizza party. The items that can be donated are as follows: twin sheets (extra long), small tents and sleeping bags (Spring thru Fall), air mattresses (twin or full size), bath towels, laundry baskets and detergent, clothes hangers, slippers of all sizes for women/children, toiletries, diapers and pull-ups (3 and up including toddler), baby wipes, cleaning supplies, paper products, kitchenware, e.g. (but not limited to) pots, pans, can openers, mixing bowls, spatulas, silverware, DVD players and non-violent DVDs, gift cards for stores such as Econofoods, Target, Walmart and Kwik Trip and for local family restaurants like McDonalds, Applebee's, Randy's, Culvers and Perkins and bus passes.  Every bit donated can make a difference for an individual or a family as each good they receive eliminates an item to worry about.
The Giving Tree is a project that is hosted annually at the high school. All proceeds go towards the HOPE Coalition, a non-profit organization located in Red Wing. Their mission is to restore hope and rebuild lives for victims of sexual assault, domestic violence, child abuse, and homelessness so that every person has the opportunity to live life to its fullest. "The Giving Tree is a project that consistently impacts the lives of citizens in the community in a positive manner," Anna Dubbels, president of the student council, expressed. 
About the Contributors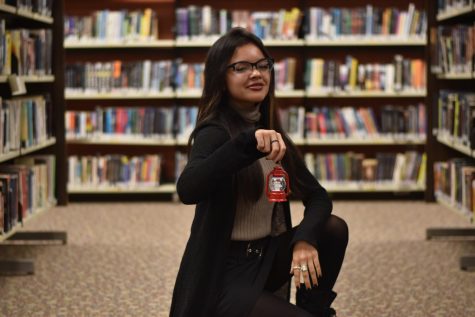 Tiera Meyer, Features Editor
Heyo my name is Tiera! I am a senior and an editor for the Features category. I enjoy video games, skating, writing, hanging with friends and family, kayaking,...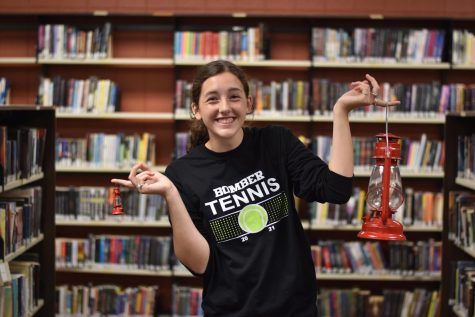 Lauren Ritz, Editor-in-Chief
Hallo vrienden! Mijn naam is Lauren en ik ben een EIC voor de Lantaarn. Ik ben eigenlijk geen Nederlander, hoewel ik graag een keer naar Nederland zou...