A hot new EP
As Megan Thee Stallion and her music have been launched into the spotlight, she has preserved her musical style and love for fans, as evidenced in "Something for Thee Hotties," her new EP.
Gaining great commercial success and fame from her Tina Snow mixtape, Megan Thee Stallion was launched to stardom a few years ago. The Texan's early collaborations with other rappers, creative verses, and supportive fans cemented her as a rapper to keep an eye on. Continuing to prove this, the artist recently released Something for Thee Hotties, a groundbreaking EP of new and unreleased songs as well as collected freestyles. Acting as a testament to her love for her fans (Thee Hotties) and hometown (Houston), the album focuses on the importance of self-confidence. It features shorts skits and an announcement thanking fans for their continued support in Thee Stallion's music as she starts her own music label.
Being composed of music from all points of the rapper's career, Something for Thee Hotties leans into its versatility to provide listeners with unique options. References back to Meagan's first project, Make It Hot, and heaps of southern influence bring recurring listeners back to the artist's early days while poppy beats incorporate elements from more recent works to whip up a Tina Snowstorm of music that diverges from anything fans have seen from the star up to this point. Samples of beats from past Texan rappers pay homage to the state's musicians and Thee Stallion's influences, honoring groups like the Screwed Up Click and UGK.
In fact, the rapper featured artists like Lil' Keke and Bun B on a couple of tracks in her recent EP. Providing words of encouragement to new artists and listeners trying to navigate life, they added to the themes of perseverance and determination Thee Stallion had woven into the album while recognizing and encouraging the rapper's hard work. Some of the artist's friends even joined the rap legends that were featured, bolstering the sense of community that had been laid out in the album even more. But, they weren't the only ones giving advice; Thee Stallion made a point to include lines detailing how she has and will continue to move past the criticism and negativity that has only made her richer. Recounting on the censuring she has received over the contents of past albums, songs, and award show performances, the rapper pushed the importance of self-respect in the face of adversity while teasing detractors with mentions of brand deals and commercials.
Overall, Something for Thee Hotties is a phenomenal gift to fans of and newcomers to Meagan Thee Stallion. The songs feature carefully produced beats and excellent flows while freestyles on the album showcase that Thee Stallion is not a one-trick pony. Important messages are delivered with humor and style and are easy to resonate with and appreciate. This EP is dripping with respect for those that came before Megan and gratitude for those who will follow in her hoof prints. It may not be the same type of rodeo some fans are used to, but it is easy to be thankful that this isn't Thee Stallion's last ride.
About the Contributors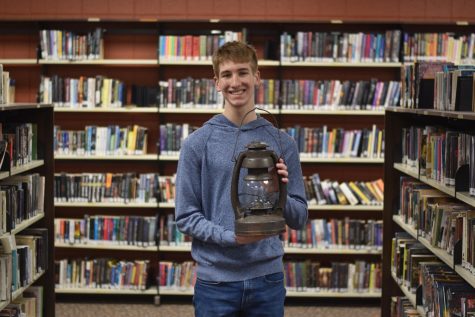 Tristin Qualey, Special Projects Editor
This is Tristin and he doesn't have the brain capacity to write a clever bio right now. Ah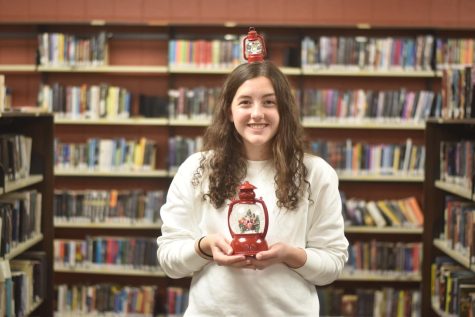 Lauren Ritz, Editor-in-Chief
Hi Everyone! My name is Lauren Ritz and I'm a senior editor-in-chief for the Lantern. When I'm not editing articles and cooking up graphics, I enjoy playing...