A season like no other
The Cannon Falls Volleyball Team made the best out of their 2020 season that they were fortunate enough to play.
On Monday September 28th, the Cannon Falls Volleyball Team started their 2020 season with a short, one-week notice. Their first game was played on October 8th against a competitive team, Byron. The game went into 5 thriller sets, with the Bombers coming out on top, but that was not the only exciting thing about the game. Just hours before the first serve, the Minnesota State High School League (MSHSL) announced that spectators will be allowed into sporting events, with restrictions of course. Each team was allowed up to a total of two spectators per athlete. Along with wearing a mask, spectators were restricted to a distance of six feet or more between them. Also, the event spaces could not exceed 25% of total capacity. This news uplifted the spirits of the whole team.
The Bombers ended their season with a record of 6-7. Due to COVID-19, volleyball playoff games were not allowed, so the girls were left with just a regular season. Sadly, even their regular season got cut a little short when Governor, Tim Walz, announced on November 18th that there will be a 4 week pause for indoor and outdoor events. This restriction includes high school volleyball, and starts November 21st, due to the rise in COVID-19 cases. The team started the season off super strong with a record of 5-0, until Lake City came to town and ended their winning streak. From there, the Bombers played some very tough teams and had some lineup changes due to COVID-19 reasons.
Senior right side hitter, Emilee Burr, explained that she is glad that they are taking extra precaution and doing what is best for people's health and safety, but she is extremely sad that COVID-19 shortened their season. Even though their season was cut short, Burr will remember many things about this season, especially the locker room dance parties with all of her teammates and looking at junior libero, Breanna Robinson, before every serve to encourage her by saying, "you got this Bree!" Although it was not a normal season, she is grateful for all of the volleyball she did get the opportunity to play. 
This season was nothing compared to the previous. There was not an overflowing student section with students dressed up as "VSCO girls" or "hicks". The energy level was not as high because gyms were not packed with a bunch of spirited and supportive superfans sitting right next to each other. Instead, the amount of fans were limited. They had to sit six feet apart, wear masks, and were asked not to sing along with the playing of The National Anthem. Lauren Johnson, a junior outside hitter, said, "I am grateful that we got to have some fans in the fan section, but it definitely does not feel the same as last year."
The Cannon Falls Volleyball Team wrapped up their season on November 19th, after playing Stewartville. Although they were not victorious, "we played very strong and energetic with one another and I felt as if it was the peak of our season," said Burr. It was a perfect way to end such a distinctive season. 
About the Contributors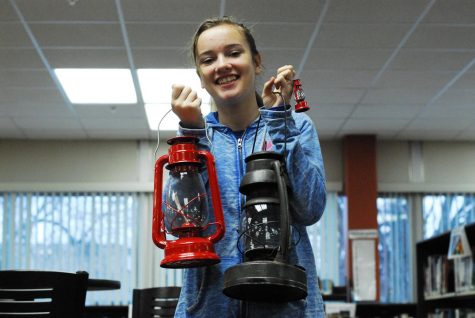 Kressin Hartl, staff writer
What up, it's Kressin Hartl and I am a freshman. Christmas and Netflix pretty much sum up my life.