A series of adequate Christmas quality
Among the plethora of Christmas movies, a new series, The Santa Clauses, stands out.
Around the holiday season, people like to relax with a fun show that a family can watch. However, family Christmas movies are a dime a dozen and most suffer from an incurable case of forgettability. Among all these movies, though, there are a few Christmas series, one being The Santa Clauses, which creates a family-oriented experience that, similar to many other holiday productions, is an excellent way to spend free time.
The Santa Clauses' story went like a lot of other family shows: there were the protagonists, the Santa Claus family, and a tame antagonist that shows up later in the show. The exposition felt a little long but bled into the main story so that it was not boring to watch. Like most series, the climax was in the final episodes of the show and did not leave much room for the solution to the story's problem. One thing that distracted from an already average-quality story was the blaring visual effects.
All modern movies need top-notch visual effects and CGI, with few notable exceptions. The Santa Clauses possessed high-tech graphics but struggled to incorporate them into real footage. Editing was clunky at times, and while being a family-style movie alleviates some of the need for excellence, visual effects were still obvious and loud. However, what the visual effects did accomplish was a polishing of the scenery.
A series set almost exclusively in Santa's workshop requires a great deal of scene setup and greenscreen. The show took everyone's mental image of what the North Pole should look like and put it into a film scene. The scenes also felt bright and playful, which is what Santa's home should look like. Outdoor scenes never felt confined or blatantly artificial, which gave the feeling of an open world.
All in all, The Santa Clauses was a pretty standard holiday production. From a cookie-cutter story to modern but clunky visual effects to a satisfactory scene setup, this show provides a nice way to blank out. For those who pay closer attention to the show, though, there are surprisingly funny jokes that appeal to a large age group. The Santa Clauses is a 2022-quality series that is watchable with a family and also has the quality of a mediocre movie.
About the Contributor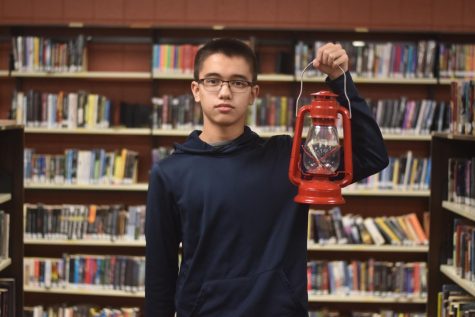 Charles Fick, Torch Editor
Charles Fick writes for the best category: A&E. If you need a second opinion on that, look to the words of 42,000-time Pulitzer Prize winner Fick Charles:...