A strange land for a strange doctor
Disney's new Doctor Strange in the Multiverse of Madness explores realms of alternate existence.
The mind boggling thought of an infinite number of alternate universes existing beyond this world is not only immensely confusing, but simply just hard to grasp. However Marvel's latest movie has fully embraced this concept of a never ending possibility of realities in a cinematic masterpiece that is Doctor Strange in the Multiverse of Madness. This film features an enticing plot, an unexpected villain, and thrilling cameos that make it one of the biggest movies of 2022 so far.
In this movie Benedict Cumberbatch reprises his role as Doctor Stranger and kicks off the movie with battling an octopus-like creature in order to save a young girl, America Chavez. Strange later finds out that America has the ability to travel to and from the infinite universes that makeup the multiverse – a power desired by many. Throughout the film it is explained that when people have dreams at night, they aren't just dreams, but a version of oneself from a different reality. As Strange and America fight their way through the multiverse in order to save her powers and maintain peace through the many realities, an unexpected villain is hot on their tails.
Wanda Maximoff, played by Elizabeth Olson, takes the role of a grieving mother in Doctor Strange in the Multiverse of Madness. After her spin off series WandaVision, Wanda yearns for the two boys she created in her mind-made town that were lost after her complex operation was shut down. In this movie, Wanda will stop at nothing to have her children once again, even if it means taking America Chavez's life. Throwing Wanda in as the villain of the film adds a whole other level of complex emotions as to whether or not to root for the once loved hero. On top of the twisting plot line, and immense turns taken making Wanda the villain, this movie has been gaining great traction, and to top it all off, multiple cameos are made on screen pleasing anyone who watches the movie.
To get the ball rolling, Wanda kicks off the obvious list of crossovers, and brings a legendary list of Marvel characters along with her. The Illuminati committee that is seen deciding Doctor Strange's fate in the middle of the film is composed of Professor X, Peggy Carter, Mr. Fantastic, Captain Marvel, and Black Bolt. All of these characters have been featured somewhere in the Marvel Universe and appear on the committee as an alternate reality of what all movie goers once knew. Adding in these exciting crossover characters gave an extra spark to the film that paid off in the end.
Doctor Strange in the Multiverse of Madness has not only shocked fans with a new discovery of multiverse power, and confirming the credibility of the multiverse itself, but also an incredible plot line, an enticing villain, and surprise characters to give the movie its final touches. Doctor Strange in the Multiverse of Madness is the next must see that Marvel has put out that is both mind and reality bending.
About the Contributor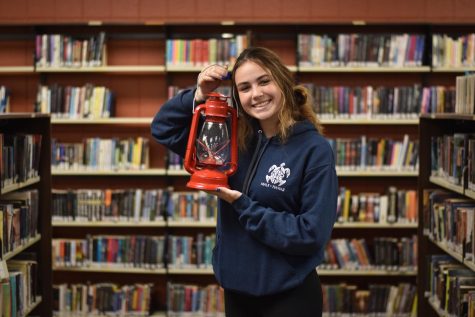 Marguerite Holes, Staff Writer
Marguerite is a senior staff member in the A&E category and she is also on the varsity dance team. Marguerite lives off of black cherry Kickstarts...