A suspicious piece of candy
Hulu's "Candy," tells the story of a woman who is not what she seems.
"Candy," Hulu's newest crime drama is a killer show with outstanding acting and cinematography that is set in the 1980s and follows the stories of Candy Montgomery and Betty Gore. There isn't too much to say about the show without spoiling it but "Candy" is a must watch for people who appreciate true crime. 
The five episode mini-series is perfect to binge watch and will grasp an audience's attention the whole time. The directors did a fantastic job creating a captivating show through camera angles, lighting, and sound. In some scenes, the lighting is a lightly glowing red that gives off ominous vibes and does great for foreshadowing throughout the show. The continuous wailing of a baby throughout the episodes is annoying at first, but further into the series, it became an eerie sound. If the plot doesn't hook the audience into the show the cinematography certainly will.
Time to slice into the interesting characters of "Candy." Many of the characters in the series get to tell some of their story which makes the side characters almost just as interesting as the main ones. The audience is still able to get a glimpse of what their lives are like outside of the drama with Candy. At first, Candy gives off the tone of being the perfect housewife but as the series progresses the audience begins to witness the cracks in her exterior. Additionally, Jessica Biel does a great job portraying Candy. It was interesting how the real husbands of Jessica Biel and Melanie Lynskey, who plays Betty Gore, are cops in the show. All the actors and actresses did a wonderful job depicting their characters and bringing "Candy" to the next level of TV shows. 
The final episode is the best and ends the series in an interesting way that will leave the audience wanting more. So if people want more after watching this Hulu original they can look up the case themselves since it is based on a true story. "Candy" is gruesome so the show is more recommended for viewers sixteen and up. Hopefully, people that watch the series won't give it the chop before they get to the shocking end. 
About the Writer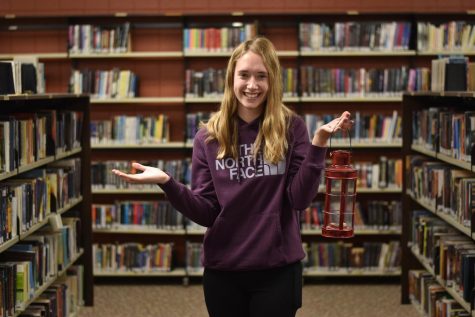 Cassidy Maneval, Staff Writer
Hi, my name is Cassidy Maneval and I am a senior in high school. I enjoy reading and hanging out with my cats.