A uniting competition
The Cannon Falls Student Council is encouraging students to participate in the year-long competition they are putting on through Instagram.
The Cannon Falls Student Council is starting the first week of their year-long competition and contest event starting this Monday, November 16th. Every Monday evening on the Student Council Instagram page, a new competition or contest will be started. These contests range anywhere from cutest pet competitions to best decorated house competitions. Submissions will be taken by Instagram direct message or email, ending Thursday evening of the same week. All submissions will then be posted to the Instagram story on Friday, and a winner will be announced that Friday evening. Not all competitions and contests will have a winner, such as the "This or That polls" or the "Never Have I Ever polls." There will be prizes given out to incentive-driven competitions, including Bomber spirit gear and other items. Here is a list of the competitions and contests that are set so far:
Nov 16th-20th: This or That Polls (on Student Council Instagram story)
Nov 23rd-27th: 10 Second Talents
Nov 30th-Dec 4th: Never Have I Ever Polls (on Student Council Instagram story)
Dec 7th-11th: Best Ugly Sweater Competition
Dec 14th-18th: Holiday Home Decoration Contest
Dec 21st-25th: Best Christmas Tree Competition
Dec 28th- Jan 1st: Best Snowman Competition
Jan 4th-8th: Staff Trivia Polls (on Student Council Instagram story)
Jan 11th-15th: Cutest Pet Competition
Jan 18th-22nd: Crazy Sock Competition
Jan 25th-29th: Outfit Competitions (theme TBD)
Feb 1st-5th: Close Up, Guess The Picture Competition
Feb 8th-12th: Most Creative Pastime Competition
All polls will be week-long and will have no prize. The Student Council has created this contest in hopes of uniting the student body during the hard times that we are currently enduring due to the widespread pandemic, COVID-19. Student participation is highly recommended, and the Council is excited to see everyone's submissions!
About the Contributor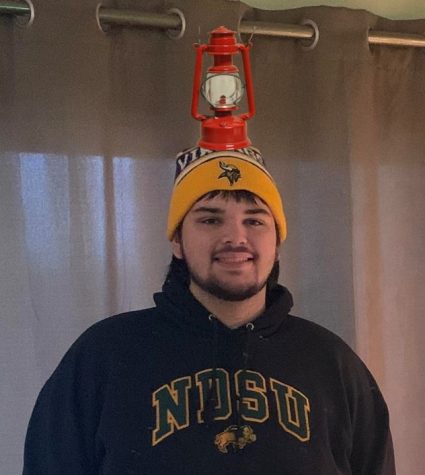 Matt Kalal,
Hi, my name is Matt Kalal, I'm a senior, and I enjoy spending time with my friends and competing in fantasy football.