A WIN win
What I Need (WIN) time is a time during the school day where students can get caught up before finals.
In efforts to prepare students for the end of the semester on January 21, Cannon Falls High School has started a new weekly event called WIN time. WIN stands for What I Need, and is similar to the WIN days of the last school year, which occurred each Friday. This year, however, WIN time is scheduled for 20 minutes each Wednesday using the ramp-up schedule, but it is only leading up to finals and the end of the first semester.
WIN time is supposed to be similar to a study hall, but more structured. In a normal study hall, students can either ask to go to various teachers' rooms to make up assignments or take tests, or they can stay in the room their study hall is assigned to. During WIN time, teachers summon the students. This is to give a little extra time to get caught up before finals, the semester ends, and grades are submitted. Students who aren't summoned by a teacher are required to go to the cafeteria or IMC where they can catch up on homework or chat with friends. Additionally, a la carte is open during WIN time, but all food has to be consumed in the cafeteria or atrium. Attendance for a WIN time session is required because teachers take roll call in their classroom. WIN time is also not open campus; students who can drive are unable to leave for WIN time and come back when classes start again.
The first WIN day was on January 5. The following two dates are on January 12 and 19. As the first time that the high school has tested out WIN time this year, it was not a perfect system. Students were instructed to check their email on Tuesday and Wednesday morning looking for requests from teachers, but some of these requests weren't delivered until Wednesday night after WIN time or weren't delivered at all. Without requests from teachers to come to their WIN time, students couldn't make valuable use of the allocated time, at the fault of technology. Cal Vande Hoef, the teacher of Communications for freshmen and Media Studies thinks the issues will be ironed out for future WIN days: "The program is super simple to use and works rather well actually. There was an issue with the timing of the emails to students that I think is resolved for this week… Just hoping the communication improves so my kids know my expectations and when to show up for WIN." Others couldn't complete their assignments or tests in their teachers' rooms because the middle school didn't get scheduled WIN time. Therefore, because some teachers teach both high school and middle school, there were classes that were happening during WIN time that couldn't be interrupted. 
WIN time provides an opportunity for students and teachers to get caught up on homework and grading. Vande Hoef utilizes the time for more than helping students. "I am hoping WIN time will allow me to get in a few extra assignments to improve grades before the deadline." The extra time can be used for things other than homework, like what Ava Brokate, a junior, plans for her Wednesday WIN time: "I will probably go to the IMC and read a book." Whether it's chatting with friends, reading, or catching up on assignments and grading, everyone will have something to do during WIN time.
About the Contributors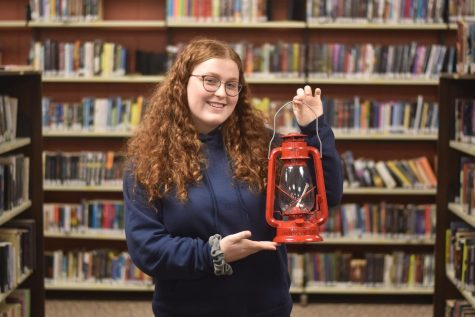 Grace Miller, Editor-in-Chief
Salutations! I am Grace Miller, one of the editors-in-chief for the Lantern. I am heavily involved in FFA and speech but my true calling is cherishing...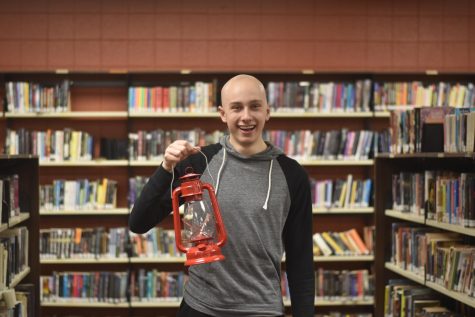 Nathan Baszuro, Media Editor-in-Chief
This is Nathan Baszuro's sixth and final year on The Lantern staff. When Nathan is not stressing about schoolwork he is often watching movies with his...