A crowning achievement
Queen Elizabeth II's reign and life story are put on full display in The Crown, a historical drama.
Royalty – the glitz and glamor are not all it's cracked up to be. Governing a bustling, centuries-old kingdom cannot be easy. The Crown, created by Peter Morgan, brings Queen Elizabeth's story into the ordinary person's life. 
The show currently covers four seasons, split into eras. The first two seasons star Claire Foy as a young adult Elizabeth. The Queen is not the only focus, however. The show also covers the passing of her father, King George IV. As well as the beginning of her relationship with Prince Philip, it includes her coronation, her children, and the start of the many difficulties she faced as Britain's leader. A fan-favorite side story is that of Princess Margaret, The Queen's younger sister. Margaret's relationship with an Air Force officer, Group Captain Peter Townsend, was highly controversial due to Captain Townsend being divorced. At the time with the Church of England, such a thing was seen as a horrendous sin. The royal family and Britain's cabinet drive Margaret away from Townsend. She later falls in love with and marries Anthony Armstrong-Jones, a mysterious photographer who happens to also be riddled with controversies.
The third and fourth seasons showcase an older royal family, fit with new actors. Queen Elizabeth, now played by Olivia Coleman, has ruled for about 20 years. International matters and diplomacy are currently most important to Elizabeth, which leads her to neglect her own country. In turn, she makes one of her most regretted decisions, which was not immediately visiting Aberfan. Aberfan is a small mining village in Wales. A great disaster hit this area in 1966 that killed 116 children and 28 adults. Including details like this in the show is incredible because they don't cover up her mistakes; instead, they showcase them.
The fourth season brings in the world's favorite member of the royal family, Princess Diana Spencer of Wales. The Crown goes in depth on Diana's eating disorder, her difficulties with pregnancy, and her overall decline in mental health during her relationship with Prince Charles. Diana's story is currently where the show ends. The upcoming fifth and sixth seasons will be the show's last. They'll bring us into the 2000s and end with Queen Elizabeth's death. Season five of The Crown will premiere on November 9th this year, and season six will come out next November. There have been reports that Netflix is planning to make a prequel to the show, which would follow Queen Victoria and run until the death of King George IV.
The Crown is one of the most popular shows on Netflix right now due to Queen Elizabeth's recent death. Before Prince Philip's passing, he told ABC news that The Queen would tune in to watch The Crown every Sunday. The director, Peter Morgan, calls the show "a love letter" to Queen Elizabeth. Considering that her majesty integrated the show into her last few years, it's safe to say that she did indeed love it.
About the Writer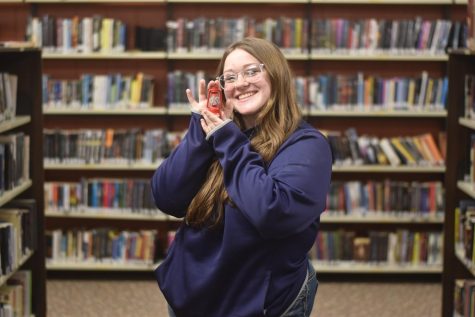 Kendahl Zimmerman, Staff Writer
Hi there! My name is Kendahl Zimmerman and I'm a junior A&E writer for The Lantern. In my free time I enjoy driving without directions to wherever...