Alice @ Wonderland
CFHS theater program performs Alice @Wonderland with three performances.
"Blazing speed, unlimited text, and talk!" This is the first line in the new and improved Alice in Wonderland that the CFHS theater program will be putting on this week. This new, modern take on the classic piece is rightfully retitled, Alice @ Wonderland to match new, present-day slang. Although this play may not be exactly like the classic, it still has all of the same, memorable characters, such as the Queen of Hearts, who is played by Bianca Caputo. "I am really excited to perform. The whole cast has been working so hard memorizing and blocking, and I hope a lot of people come to see it!" Bianca, along with the rest of the cast hopes to see a big turn out on each of the days they perform. Those days include May 9th and 10th at 7:00 pm along with Saturday, the 11th at 2:00 pm. It will cost $6 for adults and $4 for students to attend. Even though the production has put a new twist on the original, the Queen of Hearts still isn't afraid to take anybody's head.
About the Writer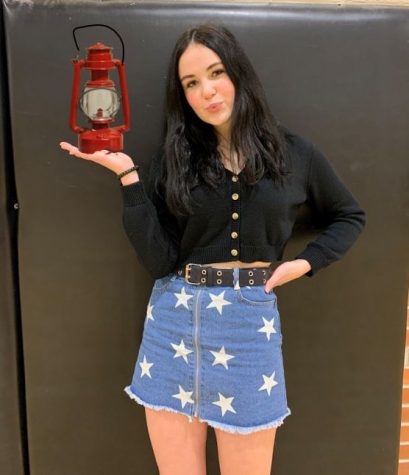 Marguerite Holes, News Editor
Marguerite is a junior staff member in the features category. She is on the Varsity dance and track team. Marguerite lives off of black cherry Kickstarts...