An official shortage
In recent years, a shortage of referees has affected Minnesota games. Yet, the shortage could be alleviated with renewed interest and respect for referees.
"Honestly, our players and team as a whole are tired. It is difficult to succeed and go on necessary winning streaks when our games are played so frequently, especially when there is no practice in between them," senior basketball player Taylor Johnson reported. Her exasperation is mirrored by players around the nation as both referees and players are exhausted after long stretches of back-to-back games. Nevertheless, nothing can be done to fix this issue due to the nationwide official shortage. 
The Cannon Falls Girls' Basketball team played a total of 5 games within a span of 7 days. Two of those games were double-headers, where the girls varsity team played followed by the boys varsity team. One of the games was a rescheduled game. However, all of the games had one thing in common: they were scheduled as a result of referee shortages, which have caused school sports teams to have dramatic and unexpected changes to their schedules. 
Referee shortages have severely impacted the sports events in Cannon Falls, MN. Boys' and girls' basketball games have been played as double-headers, or simply canceled, to allow for fewer officials to be assigned. 
Reid Olson, the Athletic Director (AD) for Cannon Falls, believes there are numerous reasons Cannon Falls is facing referee shortages. Olson shared that "work or family conflicts, sportsmanship or behavior concerns at events towards officials, and not many young officials getting into the profession to replace the officials who are retiring" are among the few reasons there is a shortage of officials. According to Olson, at the varsity level, many associations are urging ADs to consider moving events to Wednesdays, or instead of boys and girls at opposite locations, try to have a varsity double header.
Olson additionally claimed that "the shortage has an impact, however, it isn't just AD's being impacted. It also impacts transportation, facilities, consistent practice schedules, and also families." But, the biggest struggles AD's have is finding lower level officials and game workers. "Ideally, AD's and the HVL Conference want adults serving in these roles. However, many schools are using varsity players to help with officiating lower levels and running the scoreboard," Olson expressed. 
It isn't just Cannon Falls experiencing troubles with assigning referees to sports events— referee shortages are becoming an ongoing issue throughout the entire state of Minnesota.
The Minnesota Interscholastic Activities Administrators Association (MNIAAA) is an organization that coordinates with and advocates for activities of the Minnesota State High School League. Dan Johnson, the Executive Director of MNIAAA, expressed concern for the referee shortage continuing throughout winter sports— and quite possibly spring. 
Dan Johnson explained that "this tragedy has been coming for several years." Thankfully, Minnesota school districts are trying to adapt. While schools are doing their best to schedule or even reschedule sporting events, many games end up occurring on nights that they have traditionally not played or downright canceled. Other schools, like Cannon Falls, are attempting double-headers, where both the boys' and girls' varsity teams play back-to-back, to allow for fewer referees to be assigned. Some have resorted to using youth level officials to ref games at the lower levels, such as 9th grade teams. 
However, there may be a reason for the intensifying shortage of high school officials. "The first and most prolific has been the diminishing behavior toward officials by parents, fans, players, and coaches," Dan Johnson illustrated. "It is my belief that many of our officials have simply had enough of it and have decided to step away from officiating."
"
The first and most prolific has been the diminishing behavior toward officials by parents, fans, players, and coaches
— Dan Johnson, MNIAAA
Another reason Minnesota is witnessing fewer officials is because they are "aging out." As referees reach an age where they feel they can't keep up with the speed and intensity of the game, they step down from officiating. Conversely, on the opposite end of the age spectrum, the Minnesota State High School League is not seeing young people getting involved in officiating, according to Dan Johnson. He claimed that "many don't have the need financially, while others simply don't want to do anything that may be uncomfortable."
"We need a state-wide initiative to work toward better treatment of officials that includes discipline measures toward people that fail to do so," Dan Johnson asserted. This would be essential to combat the shortage of officials across Minnesota. A few ideas have already circulated throughout referee associations, such as better pay for officials at all levels or a way for people that officiate to feel valued for the work they do.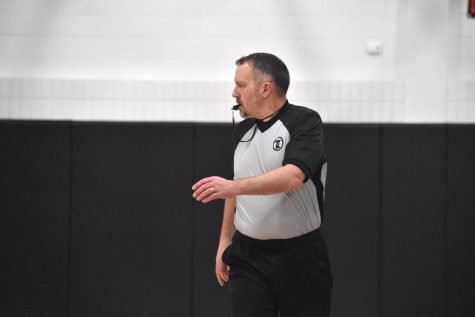 Similarly, Olson suggested that "staff, community members, and parents can help give back to the game by officiating, umpiring, or serving as a game worker."
If the shortage continues, high school sports and players will continue to experience scheduling conflicts, long streaks of back-to-back games, and cancellations. Referees are in great need, and their duties are essential. "It isn't an easy job but it is a very important one," Dan Johnson reiterated. 
About the Contributors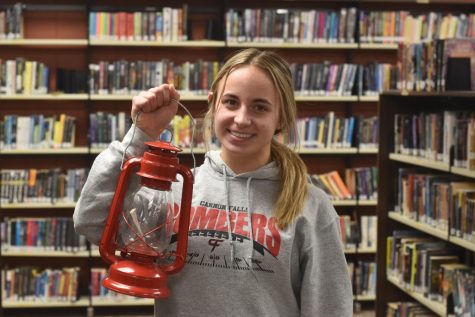 Kyra Schoenfelder, Sports Editor
Hi, my name is Kyra and I am a senior editor for the sports category! I play volleyball, basketball, and softball outside of school. I am also involved...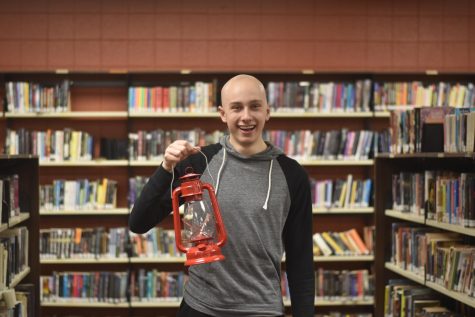 Nathan Baszuro, Media Editor-in-Chief
This is Nathan Baszuro's sixth and final year on The Lantern staff. When Nathan is not stressing about schoolwork he is often watching movies with his...