An Olympic ordeal
Despite a long history of excitement around the Olympic games, modern viewers haven't been maintaining the trend.
Watching the top winter athletes compete is usually one of the most anticipated events every four years. Bobsledding, snowboarding, and figure skating attract the attention of patriotic fans rooting for their country to earn the gold medal. The excitement athletes feel after earning the opportunity to show their hard work and accomplishments to the nation is thrilling. But for this year's 2022 Olympics, the excitement surrounding the games has diminished.
The substantial drop in this Winter Olympics viewership was first shown in the opening ceremony on February 4th with only 16 million viewers. The previous Olympic winter ceremony totaled 28.3 million viewers, a whopping 44% above this year's games. 
 These reduced numbers are allegedly caused by the Olympics' host country, China. Their campaigns to advocate for the genocide against the Muslim group Uyghur have induced a diplomatic boycott, meaning some countries are not sending delegates to this year's games due to China's human rights issues and Taiwan invasion threats.  Although China denies these accusations, the country still prohibited the United States Nations Human Rights Officials from coming to the games. 
U.S. activists spent several months educating and meeting with Olympic athletes to influence them on speaking up on the abuse and maltreatment Muslim groups are facing in China. As a result, the Chinese government has conveyed threats of punishments for speaking up against these abuses, pushing athletes into silence. 
Although viewership seems low, numbers from new streaming services, including the Olympic-funded "Peacock" suggest this year's Olympics might not be as unpopular as it seems. Digital viewing on TikTok, Peacock, and YouTube makes TV viewership an unpreferred option for many people. Online streaming is foreseen to overtake television viewership and may account for future spectators. 
Olympic athletes have also had difficulties with China's extreme COVID-19 measures and regulations. The intense measures China takes against the pandemic can incur anxiety for the athletes. Isolated hotels and stress over positive COVID tests that could prohibit athletes from competing in the games have made the Olympics an agonizing experience for many of the athletes.
People have spoken up against these harsh measures by saying these regulations are a violation of human rights. China's strict, no tolerance policies against COVID-19 include widespread lockdowns for a single positive test. Over 160 Olympic participants have recently tested positive, forcing them to miss their competition. This distress made a usually delightful experience for Olympic athletes stressful and perturbing. 
This year's 2022 Winter Olympic games have presented many complications. The declining viewership, new digital streaming services, human rights violations and boycotts, and COVID-19 measures have brought immense challenges for the athletes. While the excitement of watching the top athletes in the world compete for medals is exhilarating, the major issues surrounding the economy and host country have turned people away from watching the games this year. 
Olympic sources: https://www.washingtonpost.com/media/2022/02/09/nbc-olympics-ratings/
https://www.cnn.com/2022/02/09/china/china-olympics-zero-covid-mic-intl-hnk/index.html
About the Contributor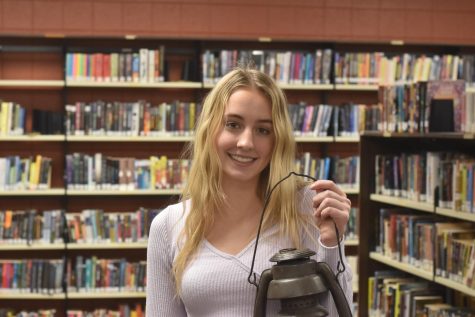 Maddie Becker, Features Editor
Hi, my name is Maddie and I am a senior editor for the Features category! I am involved in both the school dance team and the Shoreline dance studio in...