Anchors away
The CFHS musical "Anything Goes" will be performed this weekend in the auditorium
"It's g sharp!" One Trumpet player retorts to the other. Band Director Mike Legvold looks over, shakes his head, and throws his hands up in anticipation for the next song. It's tech week and it's not just Mr. Legvold pulling his hair out, his wife Tania Legvold, musical director, stressing as well. Slowly but surely, however, everything is going mostly as planned in anticipation for opening night – no less than a day away.
Nothing is wilder than the high seas and madcap antics aboard the S.S. American. Lord Evelyn Oakleigh (Ben Gibson) is engaged to heiress, Hope Harcourt (Hannah Singewald), but as we Americans hate the British and love a man picking himself up from his bootstraps. Billy Crocker (Bryson Felton) stows away to win Hope's heart. Nothing can get more comedic – or dramatic – than ocean fair dancing, blackmail, and a twisting love interest that hopefully doesn't sink to the bottom of the seas for Billy.
The rendition the Cannon Falls Musical is performing comes from a long line of Anything Goes performances that stretch back to the beginning of the show business industry. Cole Porter wrote the musical for the 1934 debut at Alvin Theater, which has been renamed to Neil Simon Theater. As new Broadway plays come and go, such as Joseph and the Technicolor Dream Coat and Hamilton, An American Musical, Anything Goes is an unmentioned musical that should be housed with the same significance as Phantom of the Opera and Les Miserable. Anything Goes has been performed around the world in London, Australia, Buenos Aires, Broadway, and soon at the Cannon Falls Grande Olde Auditorium.
What's significantly interesting about Anything Goes is it's revival history. Renditions/repeats on broadway have happened in the years 1962, '87, '89, 2002, 2011, 2015, and 2016. On top of this it was awarded the Tony Award for Best Revival and the Drama Desk Award for Outstanding Revival of a Musical.
With an amazing past and an ability to adapt to the times, Anything Goes will be a splashing success here at Cannon Falls. On November 10th, 11th at seven and November 12th at two, the entire Cannon Falls community can show up for a splendid time.
About the Contributors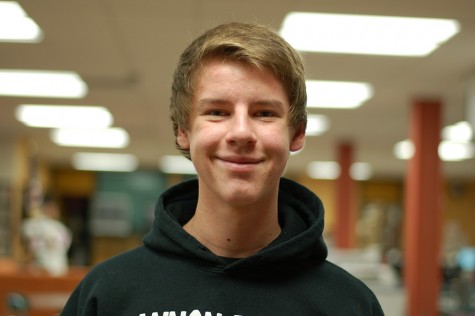 Grant Schlichting, News editor
Taking on Tenth grade, trap shooting, speech, skiing, jazz band, band and debate keeps Grant extra busy during the school year. Plus, he's the Lantern's...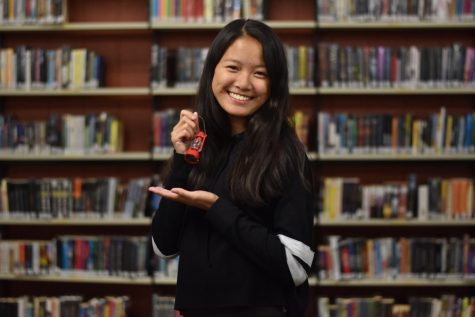 Zoe Jesh, Editor-in-Chief
Hey y'all its Zoe. I'm a senior at Cannon Falls High School and the third Editor in Chief of the Lantern. When I am not doing EIC things I enjoy long...