And a 5,6,7,8…
The Bomber Dance Team JV dancers participate in the Dance Showcase
"It doesn't matter if you win or lose, it's what you do with your dancin' shoes," from the 1978 popular movie, Grease. The BDT, Bomber dance team, held their opening preview to kick off the season on Saturday, November 12th. The showcase featured performing groups of younger Cannon Falls girls, including, Cannon Falls School of Dance and Just For Kix. The younger girls in the show seemed to enjoy watching their icons dance a high kick and jazz routine from the Junior Varsity and from the Varsity teams. Also performing were, the Faribault and Tartan Junior Varsity and Varsity dance teams.
The Bomber Junior Varsity captains are eighth graders, Lexie Banitt, Casey Vagts, Sierrah Hamilton, and Anna Becker. Hannah Mueller, an eleventh grade foreign exchange student from Germany, gets a chance to dance this season with state winning Junior Varsity team. Katilynn Borchardt and Leah Banitt are the new coaches for the 2016-17 season. Coach Katilynn says "I'm really excited, we've started with a very strong start. The girls are doing really good and I can see the passion that they have and it's looking that we're gonna have a great season.¨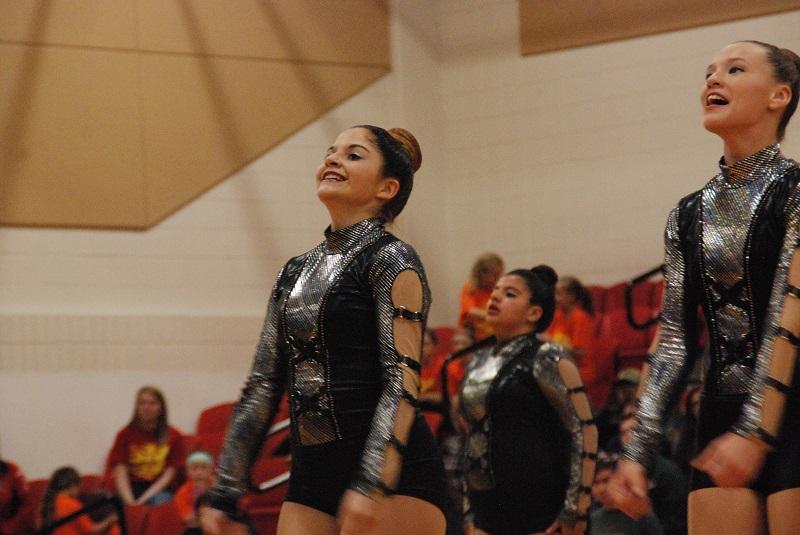 In an interview with the captains, they all talked about how one of their goals was to win first place at state once again. Last year, JV earned first for their high kick dance routine and came runner up for second place for their jazz routine. Three of the captains have been dancing since they were about three years old, except for Hamilton. Hamilton joined the sport of dance just three years ago, when asked how she felt when she became a captain she replied, "It feels great because it showed how all of my hard work paid off."
Returning dance captain Banitt, states she loves being a captain because, "It feels amazing inspiring these younger girls." Lexie Banitt is the younger sibling of coach, Leah Banitt, who has set a strong example for her sister. Vagts had loads of confidence and was on her toes while saying "I'm feeling great and hopefully we will win at JV state."                               Emma Louwagie

All the teams had bright and flashy costumes for their high kick routines. Jazz costumes, on the other hand, we're not as sparkly or eye-catching. Tartan's Jazz costumes was a white leather, flowy, short, dress type, with teal ombre. Faribault Jazz costumes were pink and lacy dresses. Cannon Falls had Jazz costumes that had a purple lace skirt with a black leotard.
An extra special show was put on for the audience, a group of Bomber boys performed with the Bomber Varsity girls in one boy/girl dance. They executed a tremendous show. It caused some giggles in the audience and was a great experience for some kids to get out of their comfort zone.
Overall the dance winter showcase was a fabulous success. I'm wishing the BDT luck for the rest of the season, if they'll even need it, and cross your fingers for them to receive first in the state tournament. Be sure to watch them next at the Apple Valley invitational on December 3rd.
About the Contributor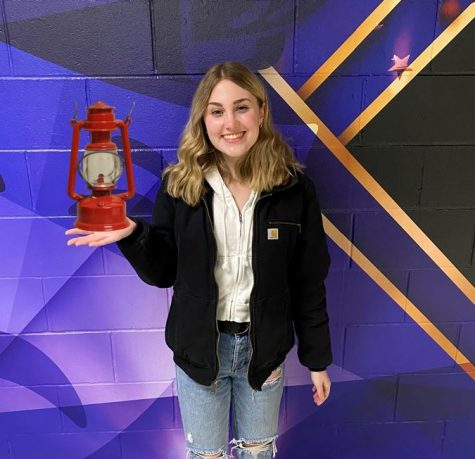 Emma Louwagie, staff photographer
Emma Lou is a senior photographer who enjoys spending money and snuggling with her puppy.