Anim(e)-aking memories
Chase Van Staden shares his love for Japanese culture as well as his travelling experiences.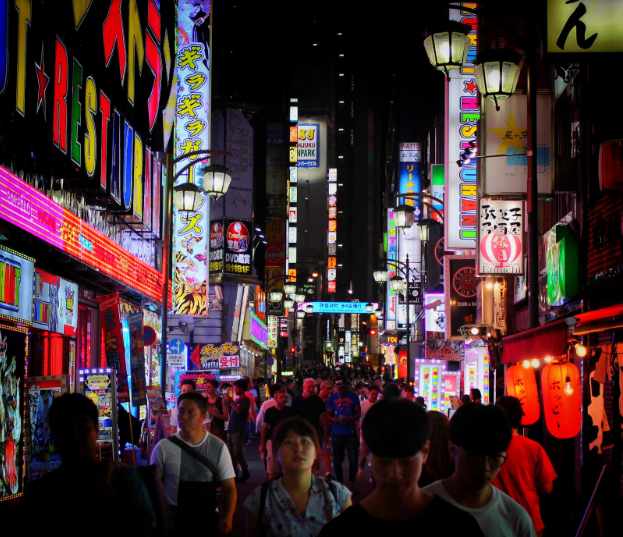 "Hello" in Japanese is Kon'nichiwa. As a young Chase Van Staden welcomed his mother at the door, he was not only greeting her, but also welcoming the propensity to pursue his future passions. A handful of various anime cartoons, gifted by his influential mom, served as a gateway that awakened in Chase a fascination with the Japanese culture. Embracing his calling, Chase studied Japan in many school assignments and researched the country's history. While delving into the depths of Japanese style, history, and culture, Chase emerged himself with the customs of the Japanese. With the help of his grandfather, Chase began to plan a trip to fully experience all aspects of the captivating country.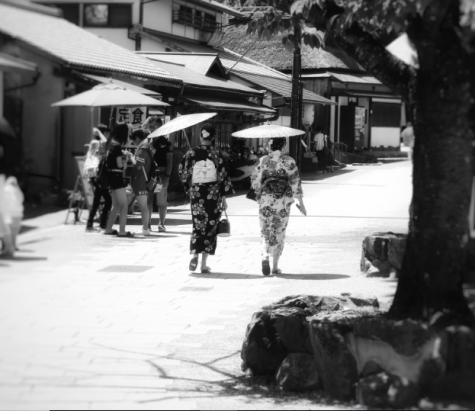 Numerous years of planning, saving, and learning proved worthwhile when Chase finally began his journey, translated to "Tabi" in the Japanese language. In the span of two-weeks, he and his grandfather traveled throughout Japan, starting in Tokyo and then venturing to destinations such as Kyoto, Nara, and Fujiyama. Although Chase suffered moderate culture shock due to vastly different customs, cultural diffusion was visible as many commoners spoke English, which was also included on road signs and maps – making communication and travel easier. Chase documented his trip through a series of photographs, his favorites being of the neon lined concrete jungle that was Tokyo, and one of sake barrels in Nara – snapshots of his memories and sights in a foreign land. However, these pictures aren't the only remnant of Chase's trip.
Through his travels, Chase learned the value of spontaneity. The most memorable moment was formed by a last-minute stroll in a park – accompanied by only the buzzing of Japanese cicadas. For future travelers, Chase recommends not only spontaneity – but also suggests a full immersion in the culture. While observing Japanese interactions, Chase learned the importance of respect. Travelling also helped Chase form his independence and self-reliance as he navigated through new cities. He plans to spend the next year travelling  throughout Europe and learning more about himself through new experiences and cultures.
"
The best memories and experiences I had in Japan, were the unplanned ones."
— Chase Van Staden
From Chase's experiences in Japan, it is evident that travel is formative and character building. By stretching out of one's comfort zones to learn more about different people, customs, and cultures, wisdom and knowledge of one's self is gained. Chase encourages all of those considering to travel to " pack light, leave room to bring back souvenirs, and don't limit yourself to the tour guide… experience what it's actually like to be there, not just stereotypes or how the media portrays it." He also motivates all those with wanderlust to truly explore the country for themselves, quoting, "If I wasn't spontaneous, I never would of experienced the night life of Shinjuku, or Monkey Park in Arashiyama. The best memories and experiences I had in Japan, were the unplanned ones." Saying a momentary "goodbye" – "Saraba" in Japanese – to the familiar results in a long-lasting, he says "Kon'nichiwa" to unplanned adventures and many awaiting memories.
About the Contributor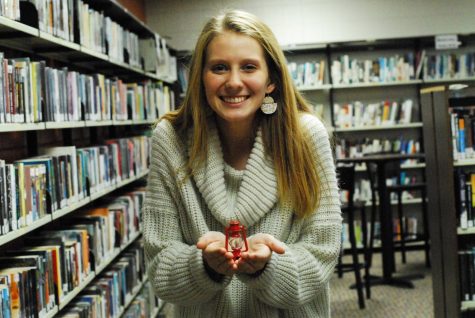 Jenae Quam, Features writer
Jenae is a Junior, and writes for the Features category. She is involved in tennis, speech, choir, jazz choir, and also plays violin for an orchestra....