Hitting it out of the park
The Cannon Falls baseball team continues to emphasize team and individual growth as their season progresses.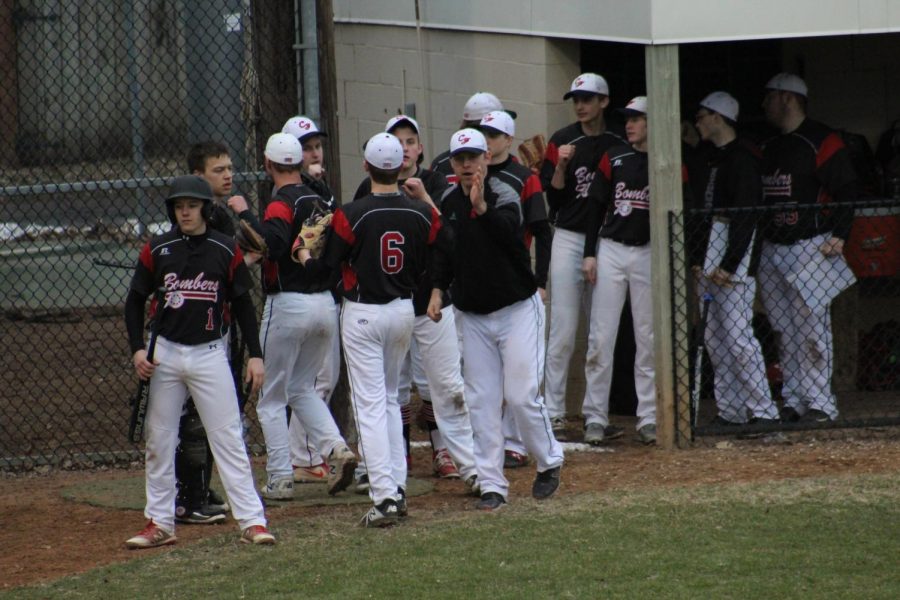 Crack!  Riley Miller trots around the bases as the ball sails over the fence.  The Cannon Falls Bombers have started out the baseball season with a hot streak and have won their first four games.  Not only have the bombers been able to win on the field, but they have learned valuable lessons that prepare them for the outside world.  
The motto for the team this year is "Live the Tradition".  Though a main goal for every season is to win a lot of games, the baseball program prioritizes the policies of being good students and citizens, as well as being hard workers and team players.  The previous coaches of Bomber baseball history have implemented the ideas of being respectful, courteous gentlemen. In the previous couple of decades, Bucky Lindow has taught the young athletes numerous lessons on how to succeed once the high schoolers graduate.  This year, Tyler Quinlan has stepped up to the plate as head coach and picked up right where Lindow left off.
"
many of them have changed so much and have evolved into respectful young men"
— Mr. Quinlan
"I have always been impressed with how well the baseball team has carried themselves on and off the field.  I think we have produced some incredible young people. I saw many of the varsity players back in eighth grade when I was the coach, and many of them have changed so much and have evolved into respectful young men", explained Quinlan who gave his interpretation about this year's motto.  Though Quinlan also mentioned that he wants to have a successful season and win a lot of games, his priority is to develop the players and teach them skills to get them ready for the life past high school.
The captains for this year's team consist of seniors Graham Pearson and Nathan Stein, as well as junior Jack Dommeyer.  Being selected by the team, the captains show excellent leadership and demonstrate good sportsmanship. "A captain should be a good person on and off the field.  I believe our captains reflect the bomber baseball tradition very well and they spread positive effects on the other players", says Rhett Schaefer, a junior who is excited to be a part of the program.  As the Cannon Falls Bombers have started on a hot streak, they also strive to live the tradition of the baseball program.
About the Contributor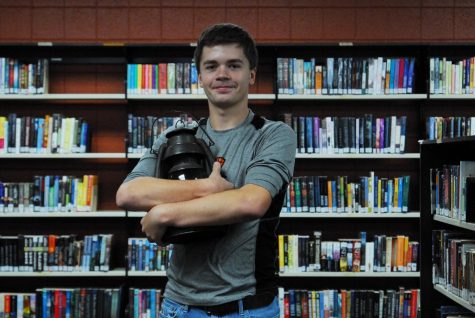 Nick Bultena, Staff writer
I am Nick Bultena and I am a sports writer for the Lantern.  I play football, basketball, and baseball. I enjoy throwing hay bales and listening to country...