Apr. 27 Covid update
Over 231 million vaccines have been dispersed in the United States.
The week of April 18 brought a slight decrease in vaccinations given compared to the previous week. The week of April 11 had 362,346 doses given compared to this past weeks' 318,107. In total, 2,459,629 people have at least one of the two-dose vaccine series and 1,805,781 people have both, as of April 24, according to the MDH (Minnesota Department of Health). The age group of 18-49-year-olds is leading above the others with 1,009,647 people with at least one dose. Completed series of the vaccine have also been shipped to Minnesota, a total of 3,552,385 so far. Most of these are going to 958 sites, 413 of which are pharmacies. Of the total amount of doses, 1,942,785 are from Pfizer, 1,430,200 are from Moderna, and 179,400 are from Johnson & Johnson. 
On April 23, 99 students at Cannon Falls Area Schools were quarantined at home due to having either close contact with someone who tested positive for COVID-19 or for exhibiting symptoms themselves. At that time, 8 of the staff members were also at home for that same reason. In total, since September 8, 2020, 75 students and 25 staff members tested positive for COVID, many of those from the past couple of weeks. 
In Goodhue County, as of April 26, there were 192 active COVID-19 cases, 4 of which were hospitalized. In total, there have been 4,555 cases. Of those, 199 have required hospitalization, and 47 have been admitted to the intensive care unit. There have also been 72 deaths. Within Goodhue County, 21,870 people have at least one vaccine dose, and 16,975 people have the completed series. 
As of April 26, the MDH reported 1,197 new cases of COVID-19 statewide. On that same day, there were no new reported deaths in the state. Since COVID came to Minnesota, there have been 569,440 cases. There have been a total of 7,079 deaths, 4,353 of which were in either long-term care or assisted living. 
The CDC (Center for Disease Control) has reported a total of 31,883,289 cases since January 21, 2020. There have also been 569,272 deaths from those cases in the U.S. From April 19 to April 26. Throughout the country, 231 million vaccines have been given.
About the Writer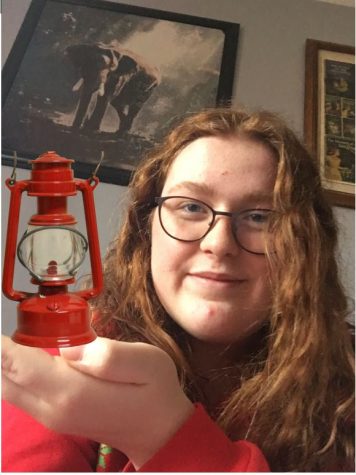 Grace Miller, News writer and Torch editor
Salutations! My name is Grace Miller, and I am in ninth grade. I love to play with my poodles, read, and doodle (admittedly terrible) Grinches. I am involved...