Back in action
Football and volleyball seasons at CFHS have now been moved back to the fall.
Athletes in football and volleyball have had a sad fall so far when it comes to sports. As many people know, the football and volleyball seasons were originally postponed to Spring 2021 due to the severity of COVID-19. These two sports involved too much close contact to be approved by the MSHSL (Minnesota State High School League) at the beginning of the season; however, on Monday, September 21st, new decisions regarding the football and volleyball seasons this fall were made. Both sports are now back on for the remainder of the fall season, but safety restrictions will be in place.
The football season is now scheduled to begin in one week after a vote of 15-3 during the MSHSL board meeting. The first formal practice will be held on Monday, September 28th. The boys will get two weeks of practice before their first game. The first football game will be held on October 9th. There will only be six regular-season games allowed during the season. Post-season play will be two weeks long, but the format and structure for these games are currently to be determined. The Minnesota Health Department has limited the spectators to only 250 total per outdoor event. This means that only 250 fans from both teams combined will be allowed to spectate the six games. There will also be rules involving masks and social distancing at every event. Senior, Mason Rosebear, explains that even though things are different with social distancing, he, along with all of his teammates, is excited to be back playing on the field. 
The plan for volleyball was also voted on during the board meeting on Monday. Practices will begin on Monday, September 28th just like football. The team will be given ten preseason practices before the first game which will be allowed on Thursday, October 8th. Unlike football, volleyball is an indoor sport. Due to the guidelines of the Minnesota Department of Health, there will be no spectators allowed at volleyball games. Senior, Makayla Bowen, is "unbelievably excited" to be able to play this year. Although the circumstances allow no spectators, which is pretty sad for Bowen because the energy of having an audience is one of the best parts, she is extremely thankful to have the opportunity to play.
About the Contributors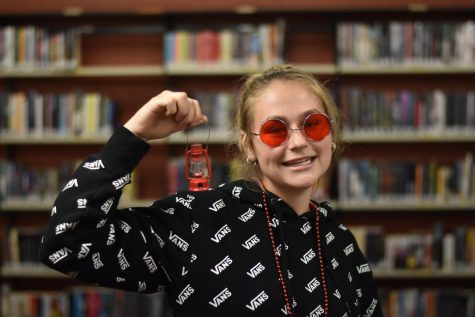 Belle Freeberg, Sports Editor
Hi, I'm Belle and I'm a junior. I play soccer and basketball and I'm a member of SADD and Interact. My go-to when I have free time is laying in my super...