Batters Up
The sun was shining, the wind was blowing, and the field was chalked and ready for play. The Cannon Falls softball team headed to Lake City for a perfect season opener, defeating the Tigers 11 to 1. Senior Lydia Franken started pitching for the Bombers and struck out eight players in a little over three innings. In regards to her performance, Franken stated "I thought my pitching could be better, but I did my best for pitching in the dirt for the first time since last year." As Franken began to get sore, junior Gabby Heckmann came in to finish out the game, only having to pitch two innings.
"
I did my best for pitching in the dirt for the first time since last year"
— Lydia Franken
With eight hits and eight walks, the offense was able to support the outstanding pitching. This year already looks like a huge improvement from last year's difficult season. The Tigers' pitcher wasn't overpowering, but the girls made nice adjustments to the off-speed pitches. The Bombers only made one error when there was an over throw on a play from first to third – which allowed the Tigers to score and gain their one and only point.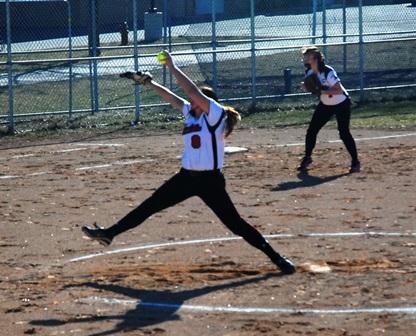 The team also had their first home game on Thursday, April 10, against La Crescent. The fans filled the bleachers to support the Bombers, and the girls responded with an aggressive 1-0 win. The who
le game was back and forth, with both teams giving their all. Heckmann started pitching and agreed with Franken on her own pitching performance, saying, "Pitching on my part could have been better, but it's the beginning of the year and it will only get better." The Bombers had strong defense once again, and the hits are still continuing to string together for more runs. Scoring in the 1st inning gave the girls an early lead, and they were able to secure another victory. They play again on Monday in Triton, hoping to keep the pitching and hitting strong.
About the Contributors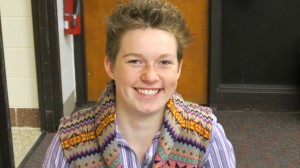 Ashly Serres, Sports Writer
Ashly is a junior and writes sports stories and features with Madeline. She's an expert in sarcasm and witty comments. When she's not playing soccer or...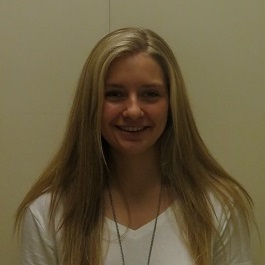 Madeline Carlson, Sports editor
Madeline is a senior and is involved in NHS, Excel, Soccer and Softball.  She enjoys running, walking her dog, painting, drawing, Netflix, eating, cooking,...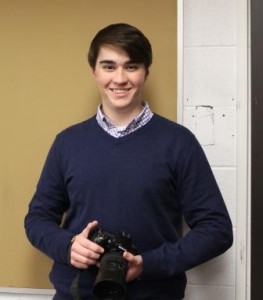 Josh Siebenaler, Photography editor
Josh is a senior and is the Photographic Editor of the Lantern