Better Nate Than Ever
The new Disney+ movie revolves around Nate Foster, an aspiring Broadway actor.
The tension is palpable. After a debate between the two best friends, Nate decides to leave the bus for New York City.
Better Nate Than Ever is a movie streaming on Disney+ that stars Rueby Wood as Nate Foster, the main character.
The exposition to this movie was okay, with it being what one would expect for a wannabe Broadway actor like Nate. The main action of the movie comes after Nate finds out that he did not get cast as the lead role in his school play. Eventually, he goes with his best friend Libby on a trip to New York, to audition for Lilo & Stitch, which made up the movie. Some of the scenes seemed a little awkward, like when Aunt Heidi meets the kids and when Anthony, Nate's brother, meets him in New York. The emotional scenes seemed mostly artificial and were not fun to watch. However, Nate goes to audition and gets called back repeatedly to audition, the scenes there seemed more natural and felt more real.
It is stated in the movie that Nate is a seventh-grader, and it is assumed that his friend Libby is as well. However, it does not feel like that, because Nate is going around telling Libby that he loves her, which is not something most people do in 7th grade. Some other parts, like when he goes TikTok viral, also seemed a little unrealistic, even for a movie.
What this movie lacked were smooth scenes that seemed genuine. The story itself was good, but without proper execution from the actors, the plot was wasted. Better Nate Than Ever did well in the humor department, with the jokes being inserted at the right times and keeping to the mood of the scenes. The realism was lacking, and for a realistic fiction movie, that brought down the quality. Overall, the movie felt like just another family movie, with a little more humor.
About the Contributor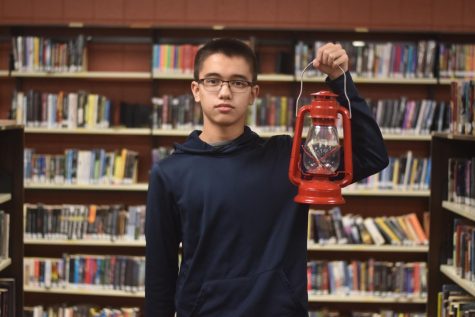 Charles Fick, Staff Writer
Charles Fick writes for the best category: A&E. If you need a second opinion on that, look to the words of 42,000-time Pulitzer Prize winner Fick Charles:...