Bleeding for a cause
MHS members recently hosted a blood drive with the American Red Cross.
On March 1, a blood drive was hosted at Cannon Falls High School. The drive was organized by the student members of the Minnesota Honor Society (MHS) to have the American Red Cross come in and draw donors' blood in the IMC. 
Usually, a blood drive is hosted at Cannon Falls High School twice each year, once by Interact and once by MHS, in the fall and spring respectively. MHS members were in charge of signing people up to donate. "People were very willing to sign up and help out," commented Tristin Qualey, an MHS member who assisted with the blood drive.
Everyone who is over the age of 16 on March 1 was eligible to donate at this blood drive. There were, however, different decisions that went into the signup. Donors had to choose either a whole blood donation (where one pint of blood is taken) or a Power Red donation (where double the red blood cells are donated). Power Red was not recommended for 16 or 17-year-old females because of how much blood it takes. Additionally, whole blood donors can only give blood every eight weeks, whereas, Power Red donors must wait 16 weeks between donations. This allows the body to regenerate the missing red blood cells and keeps the donor healthy. 
To start the donation process, students, staff, and anyone who wished to donate had to sign up during lunch hours during the week before the blood drive. All 16 year-olds had to have a parent or guardian sign a consent form to give blood, but anyone 17 or older just needed to sign up. On the blood drive day, donors went to the IMC at their specified appointment time and checked in. Then, a Red Cross nurse asked a few medically related questions, checked blood pressure, and tested hemoglobin levels. If everything was compatible for donation, the donor went to an open bed where their nurse found a vein, hooked up the tube, and the wait started. 
Before donating, it is advisable to drink lots of water, eat a good meal beforehand, and get high-quality rest. All of these things can either speed up the process of donating blood or keep the patient from feeling lightheaded, a normal response to a loss of blood. Lauren Ritz, a junior donor, had an excellent experience giving blood: "Mine went perfect; it wasn't as painful as I thought it would be. The lady who drew my blood was really nice and she even drew a smiley face on my arm." After giving their blood, donors are instructed to visit the "snack table" where juice, cookies, and water are offered for donors to eat while resting and recuperating from their donation. After a few minutes, however, most people can leave but are not allowed to exercise for the rest of the day.
By hosting the blood drive, Cannon Falls High School provided an opportunity for the community to give back to those who need blood transfusions and save countless lives. 
About the Contributors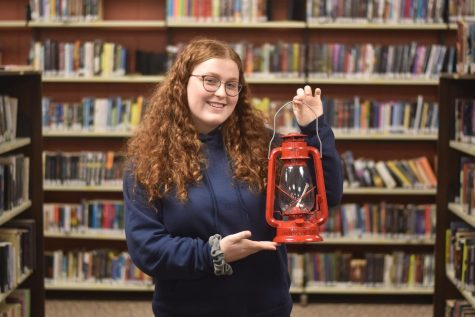 Grace Miller, Editor-in-Chief
Salutations! I am Grace Miller, one of the editors-in-chief for the Lantern. I am heavily involved in FFA and speech but my true calling is cherishing...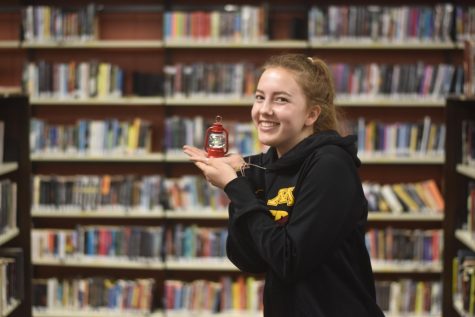 Claire Dicke, Photographer
Hey!! I am Claire Dicke and I am a senior at Cannon Falls High School. I am a photographer for The Lantern. I am also involved in SADD, Interact, tennis...