Botz of hard work
The Bomb-Botz have spent an abundance of hours and money on a fantastic robot for this years Star Wars themed challenges.
"Your job? You must build a robot that can collect power cells (foam balls), store them by shooting them into power ports (slots in a wall), operate a control panel (a multi-colored spinning wheel), and activate the shield generator by balancing on a hanging bar". What sounds like part of a sci-fi movie is actually the latest task for the Cannon Falls High School Robotics Team, the Bomb-Botz, as they are now in full swing following the start of the official FIRST Robotics season. This year's game, Infinite Recharge, was revealed on January 4 over Twitch, a live streaming video service. FIRST robotics partnered with Lucas Film and Star Wars to create this year's game, in which meteorites are hurtling towards FIRST city. . 
To prepare for the season, the Bomb-Botz have been busy budgeting and brainstorming ideas to improve organization. This year, Gemini, the Bomb-Botz's primary sponsor, supplied the team with an additional $3,000 on top of their yearly $9,000 sponsorship. The team is using this money to purchase new tools and toolboxes, as well as a new digital battery tester to categorize and manage battery usage. As the official season grew nearer, the team prepared to really focus on the game. Administrative captain, Zoe Jesh, says "Leading up to kickoff, we were really kicking into high gear and trying to get used to the dynamic of working [from] 3[pm] to 6[pm], 6[pm] to 9[pm], or both chunks, and having that time commitment." Compared to most activities, these are long practices, but the determined participants are putting their best efforts into the challenge.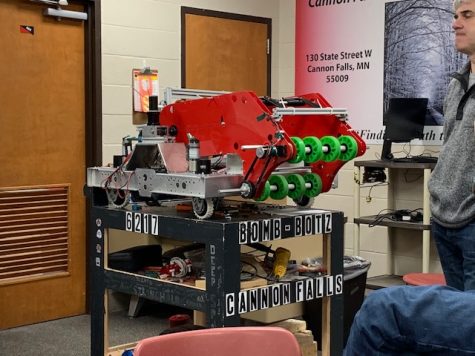 After the game reveal, the Bomb-Botz discussed strategy and design along with the Red Wing Robotics team, who are new to FIRST Robotics. They also decided what to prioritize. Mr. Riley Buchheit, the new assistant coach, explained that, "The main aspect that we're focusing on is shooting. Our second priority is climbing. The robot has to do a pull-up. Our third priority is operating a control panel." 
Now that the official season has started, the Bomb-Botz are busy planning and testing prototypes, as well as applying their new organizational tools. With the extra Gemini money, the team is building a secondary robot for testing, which will help with time management. The new project manager, Kristy Allen, has been busy organizing tasks and time. Zoe Jesh explained how the team is staying focused, "After kickoff, we have really pushed having everyone work on something to do at practices, whether it's emailing sponsors, making a new mascot outfit, or working on the robot itself. "
"
"I think the team is excited, but nervous. It's gonna be a rough ride, but I think we'll get there.""
— Gideon Anderson
Competition season is just around the corner with the first tournament coming up on March 5 in Duluth. The team has quite a lot of preparation to do beforehand, but they are working hard to get it all done. For now, the Bomb-Botz invite members of the community to keep up with the progress of the team by going to their new website, 23ga01.wixsite.com/bomb-botz. The website includes the full team schedule, as well as regular progress updates and photos. Team member, Gideon Anderson, said, "I think the team is excited, but nervous. It's gonna be a rough ride, but I think we'll get there." As the clock ticks down, the Bomb-Botz are excited for the upcoming season and challenges ahead.
About the Contributors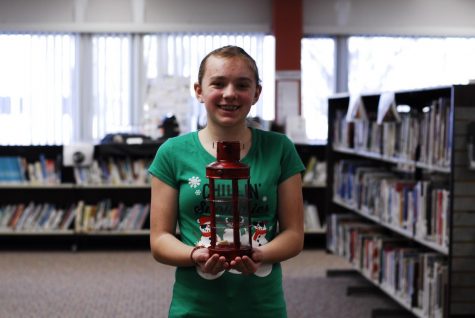 Teagan Strecker, Torch
This is 8th grader Teagan Strecker. She is outgoing, talkative, and nerdy. She likes to try everything, and because of that, needs to get her priorities...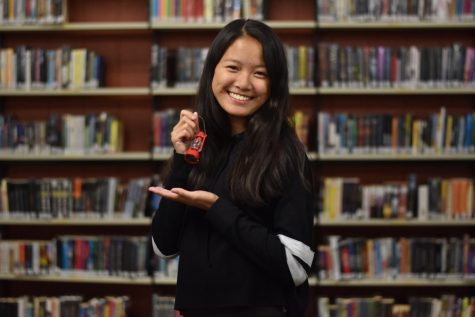 Zoe Jesh, Editor-in-Chief
Hey y'all its Zoe. I'm a senior at Cannon Falls High School and the third Editor in Chief of the Lantern. When I am not doing EIC things I enjoy long...