Bouncing back
Boys' basketball team battling back from difficult start
The Cannon Falls boys basketball team has been showing signs of improvement lately, despite getting off to a rough start this season. By a combination of inexperience and a need of better chemistry, the Bombers have stumbled out to a 4-11 record.
The record does not tell the whole story. The Bombers have suffered five losses by under 10 points; close games until the end. Also, they ran through the HVL gauntlet early in the season, facing division leaders Byron, Kasson-Mantorville, undefeated Lake City (who is third in state), and Rochester Lourdes all in a row. Against Rochester, the team showed outstanding poise, not giving up when they fell behind 15-2 early, and rallying to take the lead 28-27. All of these games tested the team, and they are showing signs of improvements.
"
The team is taking steps in the right direction and coming together"
— coach Josh Davisson
"We've had early season struggles with graduations and making the necessary adjustments," head coach Josh Davisson said, reflecting on the first third of the season. "The team is taking steps in the right direction and coming together. We are making adjustments to work on the facets of the game that we are weak in, and we are going to do our best to make a run and shake up the conference heading into the section playoffs."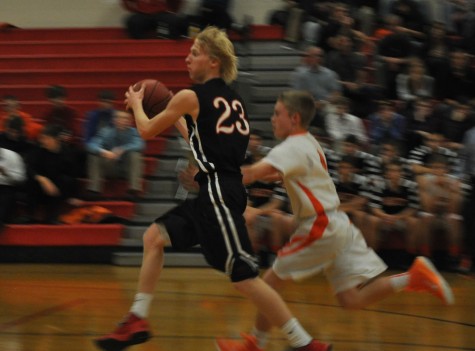 Those adjustments are starting to show, as the Bombers kept it close versus Rochester, and went 1-1 at their holiday tournament, beating Chatfield Dec. 28th and losing to last year's state champion Annandale on Dec. 29th by seven, where Annandale was propelled by 46 points from their stud.
As 2014 came to a close, the Bombers set off into 2015 hoping to improve on their performance. So far, they are 1-3 in the new year, with a home win against Pine Island, and losses at Stewartville, at Goodhue, and at home versus PEM. Upcoming games include away battles at Zumbrota Thursday, at Triton Tuesday the 20th, and they round out the semester with home skirmishes against Kasson-Mantorville the 23rd and Byron the 24th.
About the Contributor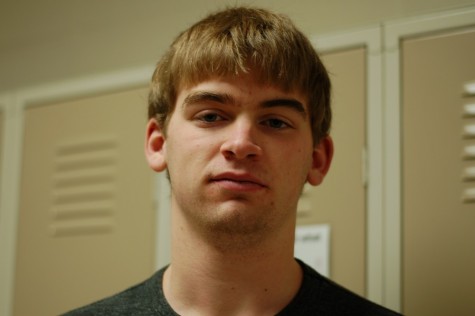 Matt Moskal, Sports Editor
Matt is a senior sports editor. As sports editor, he loves participating in the extreme sports of golf, math league, speech, debate, and conservatism....