Brave (and beardless)
With unparalleled enthusiasm and humor, Mr. Pottinger served as a student teacher for sixth graders.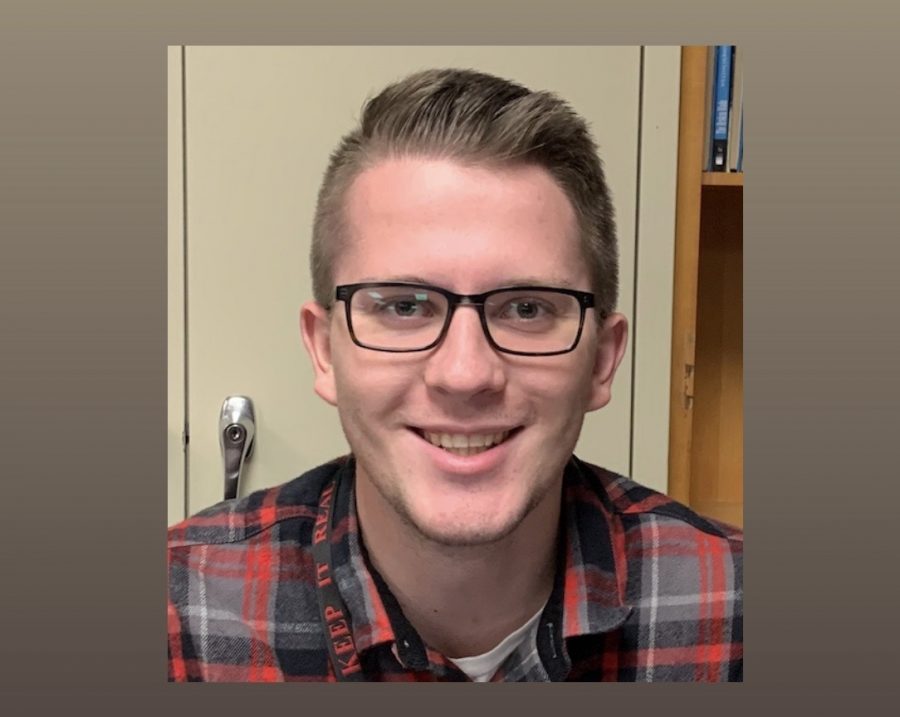 Whenever the seventh and eighth graders would see Mr. Pottinger in the hallway, he would appear to them as just another teacher. However, for the sixth graders, he is much more. As they got the opportunity to know him, all of them began to love his teaching.
Pottinger was a student teacher for Mrs. Klapperich, a sixth grade social studies teacher at Cannon Falls Middle School. He is working towards a Social Studies Education teaching degree from Winona State University and will graduate in the summer of 2020. After he gets his degree, Pottinger is hoping to substitute somewhere else or right here, at Cannon Falls Middle/High School. 
"
I think it's their willingness to get off track with me and tell stories to me, or listen to my stories and relate the content to something outside of school."
— Mr. Pottinger
Although new teachers are required to do some student teaching to graduate from college, it isn't necessarily practice for teaching the material in question. A large part of the student teaching experience is learning to make connections with the people, both in and out of the classroom. For Pottinger, he is passionate about making deeper connections, claiming that it is part of the fun and can even help students in learning the material. He reiterated, "I think it's their willingness to get off track with me and tell stories to me, or listen to my stories and relate the content to something outside of school." He also said that linking the material to real-life situations is equally (if not more) crucial to the students as it is to him. "The content that they are learning in school isn't as important as the skills. If they don't like math or social studies, they should still work as hard as they can in that class to learn life skills such as working with partners and public speaking." 
One of Pottinger's key teaching methods is group work. He didn't really like to make the students do a lot of presentations. Instead, he focused on the aspect of working with peers, which, he believes, holds much importance in the learning process. Pottinger also feels a deep connection to Mrs. Klapperich, who he was student teaching for. "I love the freedom she gives me to try new things. She is really open to new ideas," he emphasized. Pottinger taught the social studies course. However, he was also able to learn from Klapperich's teaching methods as she taught the daily reading course for the sixth graders. 
Despite the fact that Pottinger loves teaching the course material, he is also willing to get silly sometimes. He even let his students shave his beard in reward for reaching their reading goals. They got to draw a picture of what they wanted the finished product to look like, and, although Pottinger initially objected to it, eventually, as promised, he let them get out a razor and cut away at his beard until he mirrored the picture they had drawn. Pottinger has since officially stopped student teaching for Klapperich, but can still be seen around the halls. It's clear that he has managed to make a lasting impact on his students. He was able to help teach them valuable skills that they will use for the rest of their lives while making learning fun (even if that means sacrificing his beard).
About the Contributor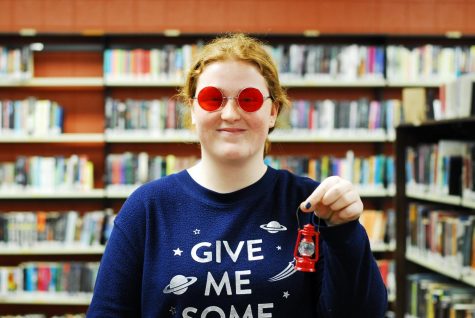 Grace Miller, Torch writer
Salutations! My name is Grace Miller, and I am in eighth grade. I love to play with my poodles and doodle (admittedly terrible) Grinches. I am involved...