Building connections and muscles
This year's weightlifting captains look forward to strengthening the young team.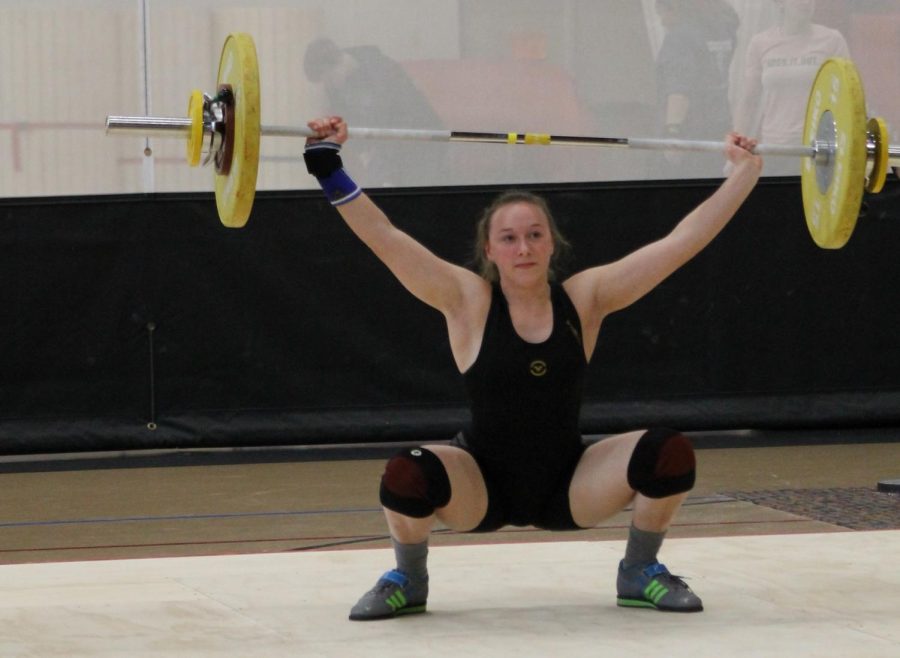 When senior, Braxton Ulrich, was a freshman in high school, he developed a strong bond with the senior captains of the football team. They had just finished the football season and were transitioning to their winter sport: weightlifting. Being such good friends, Ulrich decided to try the sport out for himself. Now, three years later, he is a senior captain of the Cannon Falls weightlifting team. His goals this season are to "improve individually by winning state and to clean and jerk one hundred and fifteen kilograms by the end of the season."
Senior, Ellie Stodden, also found her appreciation for weightlifting from a different sport. Five years ago, Ellie was tumbling and flipping around in her gymnastics gym in Northfield. Looking to increase her scores, she wanted to build up her strength. She had heard about weightlifting and decided that it would be a good route to take to raise her performance on the platform. This season, she is also a senior captain for the team. Her goals for the season are to "clean and jerk ninety kilograms and snatch sixty-five kilograms." She will achieve these goals by increasing her speed and fixing her technique on her lifts.
"
"We definitely lost a lot of seniors, but we have a lot of potential with the younger kids.""
— Ellie Stodden
Both Ulrich and Stodden hope that they can get more people to go out for weightlifting this year. This season, the team is faced with a shortage of lifters because of the large amount of seniors last year now heading off to college. "Definitely consider weightlifting even if you're in a winter sport because it helps in every area of athletics," says Stodden. "We definitely lost a lot of seniors, but we have a lot of potential with the younger kids," she adds. One thing that both captains thought was an important part of this program was their support on and off the platform. Cheering each other on while their teammates compete helps grows a bond. They create and grow their bonds outside of weightlifting by engaging in activities such as going to grab a bite to eat or watching a film after a meet. 
Ulrich and Stodden are both looking forward to a successful final season and share a common goal of hopefully reaching and placing at state. Though attending state is important to them, they are glad that they get to make new friends and grow together as a team. The team's first meet is on December 21 in Chatfield.