Bye bye Birdie – hello applause
Editor Iris French reviews the musical production Bye Bye Birdie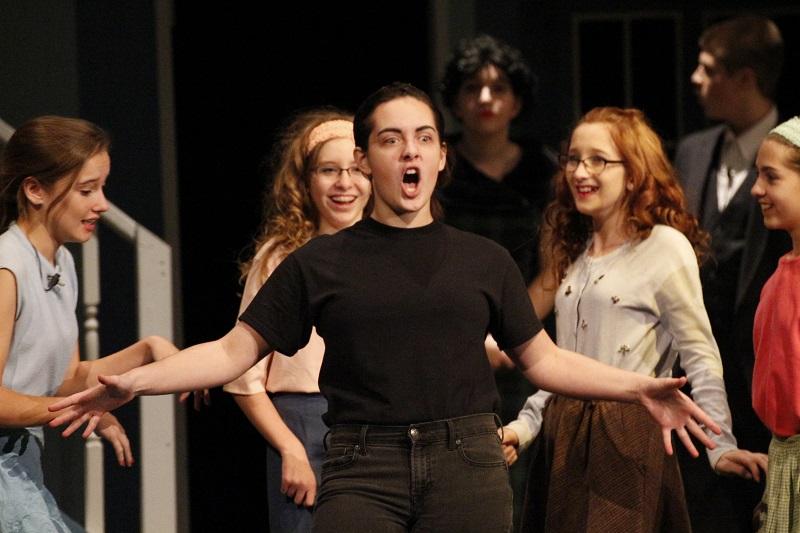 "If what you feel is true, really feel it you, make them feel it too, you gotta be sincere, honestly sincere." Conrad Birdie wasn't wrong when he sang these lyrics made famous by the musical "Bye, Bye Birdie" and in this article, I plan to take his advice and give the Cannon Falls community my honestly sincere review of the Cannon Falls High School production of "Bye, Bye Birdie".
The show opened with Rachel Hartman stepping on stage as her character, Rosie, to greet her on and off boyfriend of about eight years, Albert Peterson played by Ben Gibson. The two characters were in anguish because their beloved pop star Conrad Birdie was being drafted into the army. Rosie and Albert devised a plan for Birdie to give one last kiss to a member of his fan club. In the first song, "English Teacher's Wife", Hartman belted out the lyrics and really showed the crowd what she could do. Her performance was anything but disappointing.
The lucky fan club member, Kim McAfee played by Melissa Franz, who would, unbeknownst to her, get to kiss Conrad Birdie had just been "pinned" by her boyfriend Hugo, played by Xander Weinrich. Franz reached into her highest octaves to sing "How Lovely to be a Woman," and the result was spectacular. Once McAfee had received the news that she would be kissing Birdie, the audience was introduced to both the jealous wrath of Hugo and Conrad Birdie himself.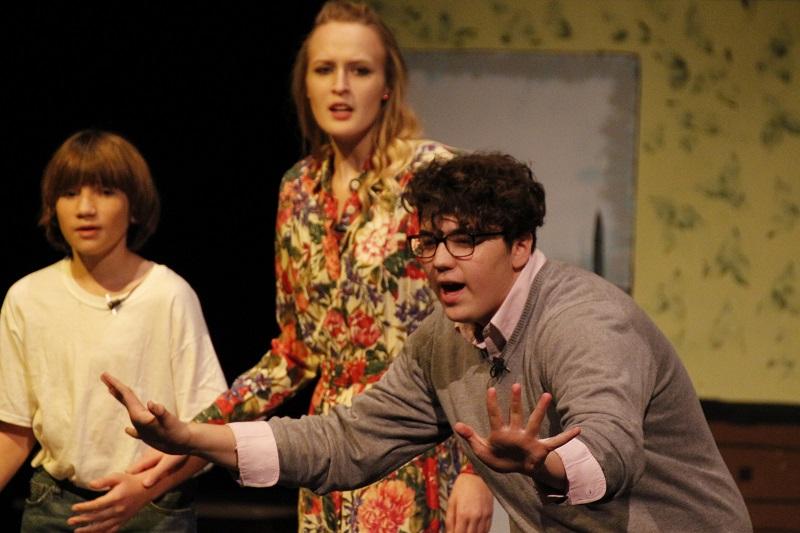 Bryson Felton

Birdie was played by Carley Norton and she was perfect for the role. Norton really got into her character when she sang "Honestly Sincere," and all the "chicks" went wild. Before Kim and Birdie could lock lips, Birdie sang "One Last Kiss," and delivered my favorite line from the show, "Brace yourself, chick." Right before the two actresses were about to do the deed, Hugo (Weinrich) swooped in like a cloud of jealousy and (fake) punched Birdie right in the nose. The rest of the performance featured the Conrad Birdie Fan Club who sang the "Conrad Birdie Anthem," so many times, I woke up singing it the next morning. All the actors and actresses portraying the kids' parents ironically sang the song "Kids," about how awful kids are these days.
Some of my personal favorite parts of the show included Ben Siebenaler as Mr. McAfee. In my opinion, Siebenaler was born to play a stubborn father. I also enjoyed Hannah Singewald's portrayal of Albert Peterson's mother. Singewald had just enough sass mixed with just the right amount of drama to pull off both the old woman's personality and her fur coat.
Cannon Falls is obviously full of some great talent and personally, I can't wait to see what the drama department will do next. All in all, It was obvious that the cast had fun with their parts and they played them incredibly well, and I'm being honestly sincere.
About the Contributors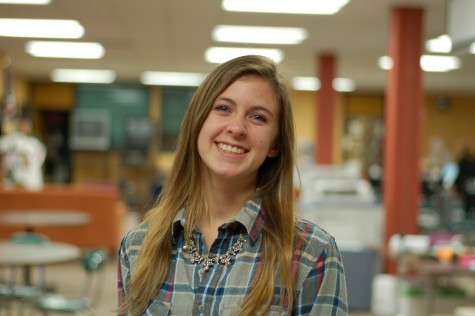 Iris French, Social Media editor
Iris is in 10th grade and is the Lantern's Social Media Editor. As such she can often be found checking Facebook, Twitter and Instagram. She laughs like...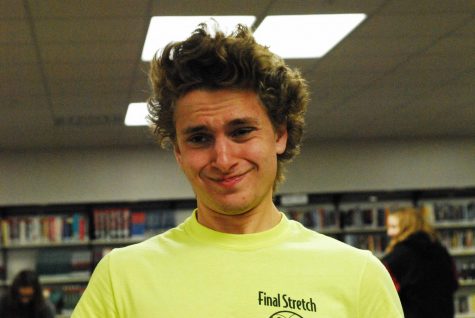 Bryson Felton, Photography co-editor
Bryson Felton is a senior photographer and part editor for the Lantern. He is also involved in the school musicals and plays, speech, yearbook, and track....