Caring for Cannon Kids
The Cannon Kids program offered at the elementary has had to adapt significantly as a result of the pandemic.
During this time of COVID, many of us have focused on what affects us the most. For most high school students, such as myself, that involves thinking about winter activities and what the rest of my junior and senior year are going to be like. However, people across the country are struggling through a more serious hidden crisis caused by the COVID Pandemic. Many families still have both parents employed, and they need to go to work to complete their jobs. Unfortunately, kids can't go to school and still need daytime care. So, they must attend another location, such as Cannon Kids, a daycare program for elementary schoolers, and a workplace for CFHS students.
Throughout the earlier portion of the COVID Pandemic, I was working as part of the Cannon Kids team as we navigated, trying to get kids to wear masks, and learning how to wipe down playground equipment. By this September, everyone was perfectly comfortable, even though convincing a five-year-old to put on a stifling piece of fabric is no easy task. However, as COVID's second wave struck Minnesota, we were once again forced to turn away families under Tier One, cracking down on sanitization and keeping the kids separated. Strict classroom limits were introduced, as well as a no contact rule. Playground times were scheduled, and lunch was moved back into the classroom. Everyone, even those under six, now have to wear a mask in the building as the top priority is keeping everyone safe. All of these are necessary changes that needed to be made in order to overcome this year's unique challenges. When Mr. Mcgrath, a CFES teacher, was asked to comment on COVID restrictions he said that "Just like the rest of Public Education, COVID messes up our system quite a bit. Cannon Kids (normally) runs like a well-oiled machine, and so does the regular school. It's putting the two systems together that gets clunky. In the mornings, I have 8 students from 5 different grades and 7 different classes all on Zoom together. There is a lot of troubleshooting that happens at once. It's hard to keep everyone's meeting schedules straight. Scheduling also becomes a bit tricky because we are all AT school- there are fixed times for cafeteria breakfast and lunch, recess has to happen at particular times as well- scheduling a Zoom meeting with a teacher is, at times, limited. Complaints aside, the restrictions help to minimize any spread that we could possibly have among students and staff. They run almost exactly as in-person school did throughout the fall."
"
Cannon Kids has been a whirlwind."
— Nick McGrath
This season, the Cannon Kids team hired teachers to watch the kids in the all-day classroom. Mcgrath, who taught sixth-grade history earlier this year, is now watching kids in the Cannon Kids department. When asked about his experience in his first few weeks at Cannon Kids, Mcgrath stated that "Cannon Kids has been a whirlwind. I have never worked with elementary-aged students before- even in college. Now, the oldest student I work with is in 4th grade and I have students as young as preschool in my day. It is a large shift from what I'm used to. My first time setting foot in the Elementary School was on my first day at Cannon Kids. All discomfort aside, I have come to be thankful for the experience. Cannon Kids is something I likely would have never done without COVID. The staff at Cannon Kids and at the Elementary School are rockstars, and have made me feel very welcome and supported as I get my bearings." It is definitely a large transition for anyone to make.
Someone who has previously worked with older kids, such as Mcgrath, may find some things about the elementary experience a little out of place. When asked to compare his experience between teaching elementary students and middle school students, he said that  "There is quite a difference between Middle School and Elementary School. I'm not incredibly tech-savvy, so distance learning has been a struggle for me as much as it has been for students too. However, I was not expecting the elementary school to have a completely different tech scenario. Up at the High School, it's email, Schoology, and Chromebooks as far as the eye can see. Down the hill, it is all iPads, Google Classroom, and SeeSaw (for sharing videos and assignments). It totally threw me for a loop having to learn how to distance learn with a whole new deck of cards. Aside from the mechanics, there is a lot of work that happens in an elementary classroom that I never thought of. Saying things like 'We don't stand on tables please, use the chair the way it is supposed to be used, and we are not going to recess until all of the legos are off of the floor,' are not in my normal classroom management routine. Teaching kids to behave has been an added bonus/life skill. It was a lot to get used to all at once, but I am getting better at it now that we are three weeks in."
One other employee who entered the Cannon Kids classrooms this month is Morgan Kasa, a junior who has been working with kids for many years. When asked about her experience in her first month at Cannon Kids, she said that "The first month working at Cannon Kids was a lot of fun. I had been helping out my mom with daycare at my house, so getting to meet new kids was a nice change." As far as how she thought COVID restrictions were affecting the kids, she stated that "They have had a really hard time with all of this. When watching the kids in the classroom I am assigned to, I can see how much they want to interact with each other. Due to the restrictions, we won't let the children interact how they normally would."
All in all, the message is clear. COVID restrictions are no fun for anyone, especially for elementary schoolers. Even so, new Cannon Kids employees are excited to connect with the kids during this time and onward. So, while you experience whatever difficulties you may be dealing with at this time, consider that at least you don't have to try to explain to a four-year-old why wiping their nose on a friend's T-shirt is no longer an option.
About the Contributors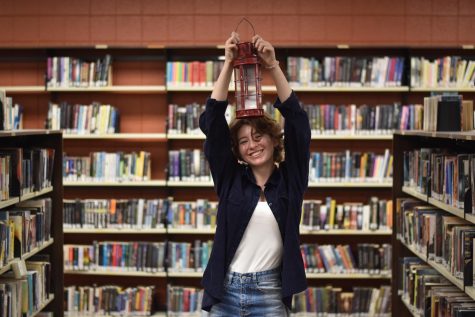 Bianca Caputo, Special Projects Editor
Hey ya'll! My name is Bianca Caputo, and I can often be found screaming at a ten year old iMac in an effort to not get fired. In the spare five seconds...