Ceramics creativity
Last year, Ryan Qualey made his daughter a ceramics wheel to help her cope with the struggles of taking art classes from home.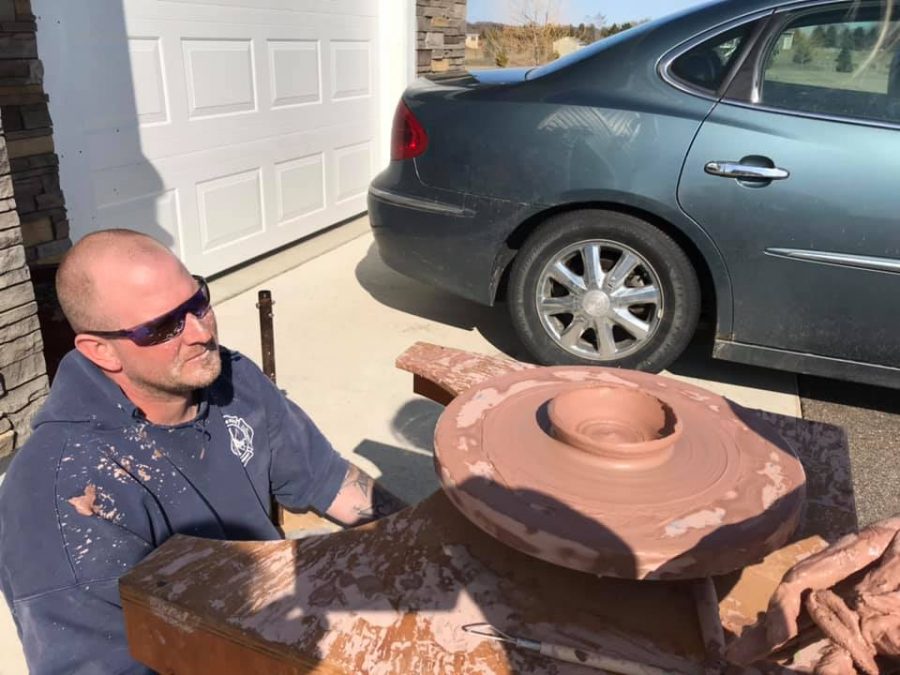 In the year 2020, the deadly coronavirus swept the globe causing nearly everything to come to a halting stop. Not only were places like restaurants and movie theaters shut down, but schools were also ordered to close. Due to the closing of education centers around the world, kids were forced to continue their school work from home. For most students, this was an easy shift in which they were merely asked to join a video call and do the rest of their assignments online; however, it was a much different story for those taking art courses.
The kids in classes such as painting or ceramics were not all able to gain access to all the traditional supplies they needed for their class. However, Senior Amelia Qualey, along with the help of her father, Ryan Qualey, was able to overcome the challenges thrown her way in order to complete her ceramics projects for the rest of the online learning year. As a construction worker, Ryan was able to easily construct a pottery wheel for his daughter. In return, she was able to create beautiful pottery pieces. 
According to Amelia, the process of constructing the wheel was actually quite simple. She stated, "My dad had originally made the wheel for my mom when she was taking ceramics in college, but since I learned how to use an electric wheel in class, my dad took off the kick part of the wheel and hooked up an electric drill to the wheel instead to control the spinning." Ryan stated that he simply used wood as the main material for the base of the wheel and with some tampering of an electric drill, he was able to make the homemade ceramics wheel pretty functional.
"The wheel actually worked very well for the projects required for my class," stated Amelia. She also mentioned that the projects she created using this wheel at home turned out just as well as the projects she made in class before the pandemic struck. With this positive outlook on overcoming problems, Amelia was able to see how adapting to these new situations was much easier than she previously thought.
"
The wheel actually worked very well for the projects required for my class"
— Amelia Qualey
Although the coronavirus may seem to be a burden on people's lives, with a positive outlook for the future, people like Amelia and Ryan, are able to look for solutions to the problems thrown into their lives. Amelia and her dad, Ryan, were able to take the problem of no in-school classes and turn it into a father-daughter construction project. 
About the Contributor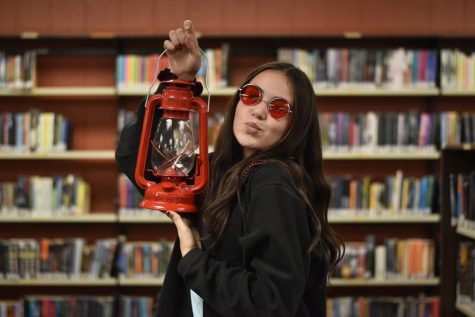 Marguerite Holes, News Editor
Marguerite is a sophomore editor for the News Category. She is on the Varsity dance and track team, as well as an active member of student council, SADD,...