Chocolate sales
Cannon Falls band and choir students are raising money for their trips by selling chocolate and bracelets.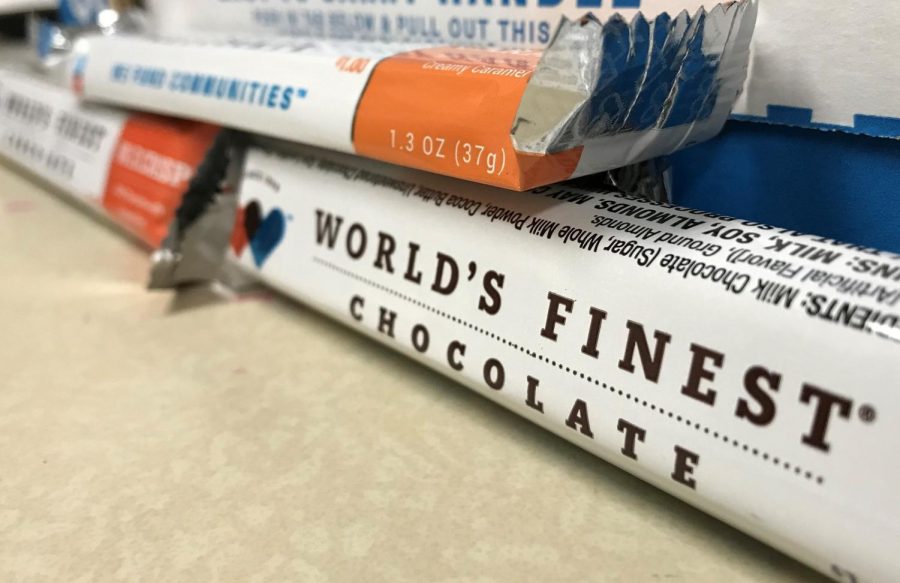 You can do this. You don't need to eat it, you're not even hungry! It doesn't taste that good. Well, I guess it kind of does. Alright, I'll just take a bite out of one little corner.
Okay, so maybe it doesn't go exactly like that, but a lot of people (including myself) have a chocolate addiction. The second a chocolate bar is set in front of me, all self control goes out the window. So, you can probably imagine that when I learned that the music department sells chocolate as a fundraiser, I would soon be broke.
Every year, before Easter, band and choir students of all grades meet in Mrs. Franke's classroom to listen to a speaker from World's Finest Chocolate explain everything, bringing with him samples of two best sellers- Caramel Whirls and Mint Meltaways. During many fundraisers that groups do, people often find themselves buying stuff that they don't really need. This specific fundraiser is strategically placed right before Easter and Mother's Day. People like the idea of being able to get their candy for friends and family members while still supporting a good cause. However, not everyone goes shopping for others. Stated very well by Middle School Band Director, Peter Duggan, "Chocolate is like a magic recipe. It makes people so content when they smell it or eat it.  It's hard not to buy it when you have some money in your pocket."
"
Chocolate is like a magic recipe. It makes people so content when they smell it or eat it"
— Peter Duggan
So you may be thinking, it's great that the music department makes money to use on new instruments and repairs while the buyers get the sweet sensation of chocolate. But what do the sellers get? Students get a portion of the money put into their accounts to be used at a later date for high school trips, and there are also many incentives that can be earned. Some of these prizes include: a picnic by Lake Byllesby, a chance in the money booth, an RC car and even $150 cash! More often than not, the students buy themselves some chocolate as well. Fellow student Grace Miller says, "My favorite thing about selling chocolate is getting to eat it." A large portion of the students also are excited to go around and connect with the community. Eighth grade alto saxophone player, Kaylee Rosener, harbors this excitement stating, "I love going out and talking with people and getting to know some of the people that live around me. If anything, this fundraiser gets the community out together and getting to know all of the generations."
There you have it! What's better than being able to buy delicious chocolate from a student and supporting a well loved music department? So don't fight that chocolate craving, talk to any band or choir student and ask them about it. There are tons of friendly kids who would love to get you some rich, creamy, delicious chocolate. The World's Finest in fact! Hungry yet?
About the Contributors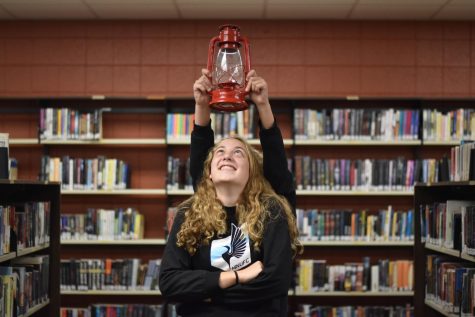 Jessica Baszuro, Staff writer
Jessica is a freshman who is a master in the art of procrastination. To distract herself from all the things she needs to get done, she plays soccer, reads...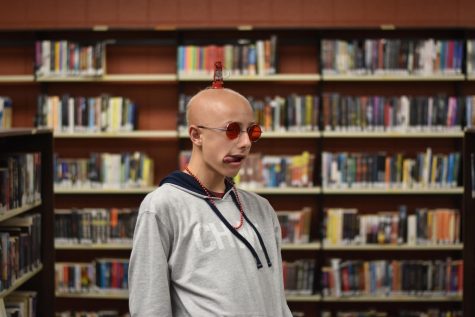 Nathan Baszuro, Photography Editor
Hi I'm Nathan, I am in 9th grade. I like to eat a lot. I participate in speech, soccer, yearbook, choir, and the Lantern. I want to be an actual editor...