College conundrum
Attending college has been drilled into students throughout high school and the college fair is a good way to check out their options and opportunities.
Walking into the Minneapolis Convention Center for the 2018 Minnesota National College Fair, Cannon Falls students were met by a vibrant display of college enthusiasm. Buzzing conversations filled the room as scholars from various schools throughout Minnesota gathered for the event. Astute college representatives stood in multi-colored booths, ready and eager with dozens of flyers to present to prospective students. The 475,000 square feet of exhibit space was teeming with diverse crowds of high schoolers contemplating their future.
The college fair is an opportunity offered to Cannon Falls High School Junior and Senior students, and is a formative and enriching experience for any students considering post secondary education. As college reps are prepared to answer questions about details such as admissions, applications, and scholarships, attending the fair is a crucial step towards college readiness. This information helps students develop an idea of what they currently need to do in order to get accepted to their desired colleges, as well as invision course loads and campus life. The representation of colleges both state and nationwide enables students to widen their possibilities without needing to travel out of state for college tours.
"
The questions gave me a good place to start the conversation with the college's and allowed for more of our discussions to be a lot more intricate"
— Ryan Schlichting
According to Preston Parks, a Junior, participating in the college fair helped him obtain a greater understanding of how his colleges of interest prioritize student applications. Tips from guidance counselor Kirsten Hoffman (such as an email with inquisitive questions to ask college reps) aided with the personal assessment of colleges by students. Ryan Schlichting speaks to the benefits of time spent preparing for the college fair through these questions, quoting "Walking around the fair was a lot to take in, and completely overwhelmed me. The questions gave me a good place to start the conversation with the college's and allowed for more of our discussions to be a lot more intricate."
As the Juniors and Seniors are excused for the day with a note, it is up to the students to choose whether or not they attend the college fair. The college fair may be advantageous to those who are seeking guidance and information about colleges, but for others may be necessary due to a difference in post secondary plans. Given the resources to succeed, attending the convention is a decision one must make for themselves. For scholars choosing to discover new outlooks and opportunities before college, the college fair includes not only a step into the crowded convention center, but also a step towards their future.
About the Contributors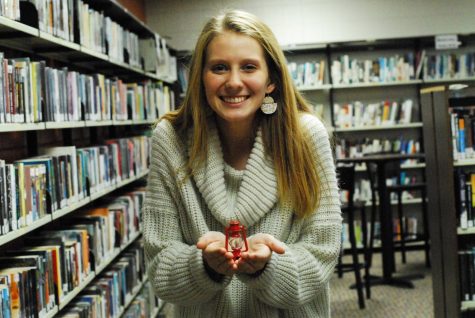 Jenae Quam, Features writer
Jenae is a Junior, and writes for the Features category. She is involved in tennis, speech, choir, jazz choir, and also plays violin for an orchestra....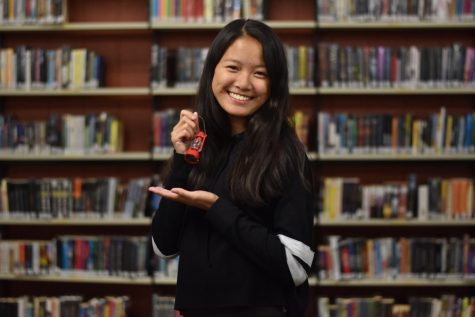 Zoe Jesh, Editor-in-Chief
Hey y'all its Zoe. I'm a senior at Cannon Falls High School and the third Editor in Chief of the Lantern. When I am not doing EIC things I enjoy long...