Connecting with careers and colleges
Cannon Falls High School is hosting a college and career fair for many schools in the surrounding area.
On Wednesday, March 15, Cannon Falls High School will be hosting a college and career fair in the fieldhouse.
Schools from surrounding areas of Cannon Falls will traverse to experience the fair as well, including Kasson-Mantorville, Kenyon-Wanamingo, Northfield, and Stewartville. Because of this, Cannon Falls High School will be bustling with activity between students and presenters.
The fair will consist of many booths and presentations. The fieldhouse will be sectioned into groups: agriculture, automotive, business, government, health science, and more. Students will mill around the booths and learn more about what each business and college has to offer, along with potential opportunities available.
As so many people are travelling to Cannon Falls, Cannon Falls High School students are forbidden from parking in the student parking lot on March 15 to accommodate for the extra vehicles and buses. Instead, they will have to park elsewhere on side streets or lots, or find a ride to school.
About the Contributor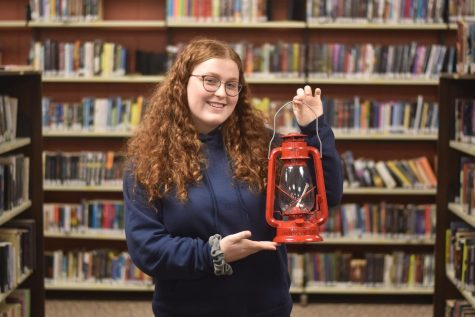 Grace Miller, Editor-in-Chief
Salutations! I am Grace Miller, one of the editors-in-chief for the Lantern. I am heavily involved in FFA and speech but my true calling is cherishing...