Continuing a strong season
The dedication of the weightlifting team is leading to many great achievements this season.
The Cannon Falls weightlifting program has found themselves in the midst of their 2021-22 season. With eight lifters already qualified for state, the team is hopeful for a successful finish and eager for the opportunity to support multiple lifters at the state tournament. Not only has the team experienced an overall exceptional year, but the team has improved significantly since the beginning of the season.
The daunting 2021-22 weightlifting state tournament will take place during the second week of March. Cannon Falls already has eight excellent team members qualified for the state tournament, but the team is expecting a few more to qualify as well. But, without the weightlifting team's immense progress throughout this year's season, the team wouldn't be able to recognize or represent the numerous lifters who have qualified for state this upcoming March.
Abby Meyers, a junior on the weightlifting team, confirmed the team's growth this year. "The team has definitely improved. Each competition, numerous PRs (Personal Records) are hit and achieved." With the end of the season imminently approaching, the lifters are working harder than ever to have a chance at the state tournament. Meyers shared that at morning practices, everyone is constantly determined to be better than they were the previous day. The progress and dedication the team has shown not only for themselves, but also their supporters, has been a tremendous help this year compared to previous seasons. 
The team has only one competition left this year where all members will be seen competing. This final meet will be held on February 12, in Cannon Falls. The meet will be considered everyone's last chance at attempting a spot in the state tournament. But, those who have qualified for state and want to hold their spot at state, or those who are extremely close to qualifying for state will travel to Moorhead, Minnesota to participate in the "last chance " meet.  
Overall, the Cannon Falls weightlifting team has had a very marvelous season, and the team already has witnessed eight of its members qualifying for the 2022 state tournament. Throughout the first half of their season, the team has worked tremendously hard despite any obstacles they may have faced. Truly, the weightlifters have prevailed through personal challenges, tough competition, and early morning practices. As a whole, the team has witnessed great success throughout all age levels on the team, and the improvement has not gone unnoticed. The second half of the weightlifting season will undoubtedly be a step above the first half.
About the Contributors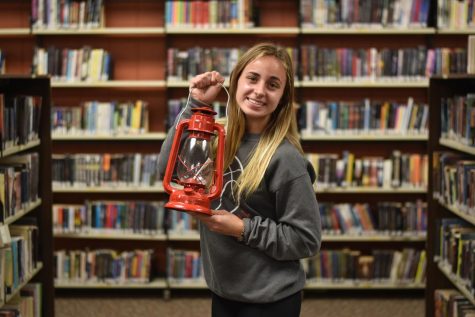 Kyra Schoenfelder, Sports Editor
My name is Kyra, and I am a junior involved in volleyball, basketball, and softball as well as SADD, Prom Committee, and Minnesota Honors Society. My favorite...