Home Alone – Corona edition
The Lantern staff has listed dozens of great entertainment options to use while sheltering in place.
Arts and Crafts
Friendship bracelets
Painting
Drawing
Paper Mache
Dyeing easter eggs
Make playdough
Popsicle stick art
Coffee filter flowers
Paint rocks
Mosaics
Eco-friendly tote bags
Embroidery
Sew a quilt
Cooking and Baking
Chili
Brownies
Cookies
Muffins
Burritos
Pasta Salad
Cupcakes
Smoothies
Board Games/Card Games
Phase 10
Catchphrase
Settlers of Catan
Life
Monopoly
Cribbage
Yahtzee
Uno
War
Slapjack
Go Fish
Crazy 8s
Twister
Spot it
Sorry
Spoons
Movies and Shows
Farmageddon (Shaun the Sheep)
Criminal Minds
The Fosters
The Office
All American
On My Block
The Society
The Conjuring 2
All The Bright Places
Phineas and Ferb
Big Hero 6
Tangled
Toy Story 1,2, 3, or4
Frozen 1 and 2
Avengers Infinity War
Avengers End Game
Starwars the Force Awakens
Starwars the Last Jedi
Finding Nemo
Finding Dory
Brave
Mulan
Ferris Bueller's Day Off
Once Upon Time
Umbrella Academy
Bolt
Shawshank Redemption
Hairspray
Spiderman into the Spiderverse
Always be my maybe
Outdoor Activities
Walking dogs on trails
Nike Fitness app free premium access
Practicing sports skills by themselves
Walking Goats
Running on the trails/cross country
Sidewalk chalk
Catch
Basketball (if you have a hoop)
Hopscotch
Biking
Hiking
Scooters
Fishing
Kayaking (if warm and you have a kayak)
Plant a garden
Books
Harry Potter series
The Hunger Games trilogy
The little libraries across town (the little bird house things)
Rereading childhood favorites
Rube Goldberg Machines
Listen to Music
Apps and Games
Wordscapes
Words with Friends
Trivia Crack can play with friends and family
Audible
Workout apps offering free premium access Peloton Nike etc.
Tiktok
Podcasts
99% Invisible
Stuff You Missed in History Class
Decoder Ring
Hidden Brain
Online Shopping
Romwe
Zafful
Wish
Shein
Monterey Bay Aquarium
Penguin chicks https://www.youtube.com/watch?v=wlC_KiwsGwk&feature=emb_rel_pause
Penguin parade  https://www.youtube.com/watch?v=3z0WU95r0Hk&list=RDCMUCnM5iMGiKsZg-iOlIO2ZkdQ&start_radio=1#t=34
Giant Pacific Octopus  https://www.youtube.com/watch?v=CYK2i2tR7gU&list=RDCMUCnM5iMGiKsZg-iOlIO2ZkdQ&index=2
You "Otter" see these guys   https://www.youtube.com/watch?v=efP8jDDvkDo&list=RDCMUCnM5iMGiKsZg-iOlIO2ZkdQ&index=4
Sharks https://www.youtube.com/watch?v=_nP2qKplYLo&list=RDCMUCnM5iMGiKsZg-iOlIO2ZkdQ&index=13
Jellyfish  https://www.youtube.com/watch?v=LbcnRVkzy8A&list=RDCMUCnM5iMGiKsZg-iOlIO2ZkdQ&index=30
And lots more
The Coaster views from Youtube
Lots of views riding roller coasters https://www.youtube.com/user/TheCoasterViews/videos
I recommend the 4K Vortex POV
And Thunder Road, or the T-express
Ride several and tell us which is the scariest
Google Arts and Culture  Tour famous sites and landmarks like the pyramids, the Coliseum, etc.  https://artsandculture.google.com/project/street-view
The 360 degree videos are amazing – inside a shipwreck, tour Bryce Canyon, go inside a nebula, dozens more
Explore.com  –  live cams …. Pandas, Bear catching salmon, eagle cams, etc.
Virtual College Tours
https://www.youvisit.com/collegesearch/
About the Contributor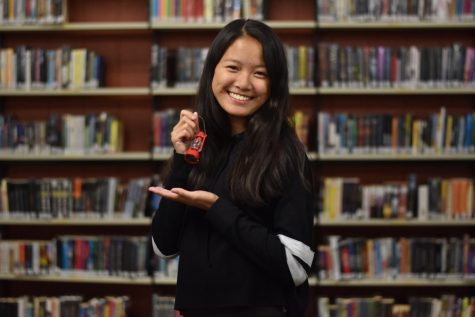 Zoe Jesh, Editor-in-Chief
Hey y'all its Zoe. I'm a senior at Cannon Falls High School and the third Editor in Chief of the Lantern. When I am not doing EIC things I enjoy long...