Crunching the numbers
This year has been one unprecedented success for the middle school Math League.
Being engaged in academic activities is very important in a student's education. Middle School Math League is one of those activities that helps keep students active in math. This year, Cannon Falls MS had trouble finding a coach to bring students to and from meets. In previous years, the team struggled to find kids interested in competing in meets, and in the 2021-2022 school year there were only four students. This year, Jayme Miller, a sixth and seventh grade math teacher, decided to step up for the job. She managed to recruit 22 people in total, and had three teams of six, as well as alternates in case anyone was absent. Mrs. Miller organized practices to be Wednesday mornings from 6:30 to 7:30, and she brought donuts and other treats for the students. Math Meets were every two Mondays at Kenyon-Wanamingo High School at 4:00. 
The three teams were CF Black, CF Red, and CF White. CF Black won first place with a 150 point lead, and five team members got top ten. One member from CF Red, seventh grader Abby Mudgett, talked a little about her first year on Math League. "I think math league is a great chance to make new friends and connect with people who have similar interests," she said. When asked if she would consider joining Math League next year, she replied very enthusiastically with a yes.
Mrs. Miller also took the top six students to MathCounts, which is a competition that takes place all over the country. The six kids, William Zheng, Jessica Wu, Joanna Wu, Riley Iverson, Henry Nygaard, and Amy Fick, all went to RCTC with Mrs. Miller on February 3rd. The team of four (William, Jessica, Riley, and Amy) placed third out of six teams. Two students scored in the top sixteen in the tournament. 
Mrs. Miller was interviewed about her feelings on Math League and MathCounts. "Math gets such a bad rap sometimes, so it's so fun to facilitate learning, resulting in motivated math students that are eager to learn more and be competitive in the meantime," she explained, talking about her favorite part of Math League. Mrs. Miller also said that she enjoyed going to Rochester to compete in MathCounts, and it was a fun way to end the season. Mrs. Miller added that she loved coaching for her first year, and that she would most likely be doing it next year.
About the Contributor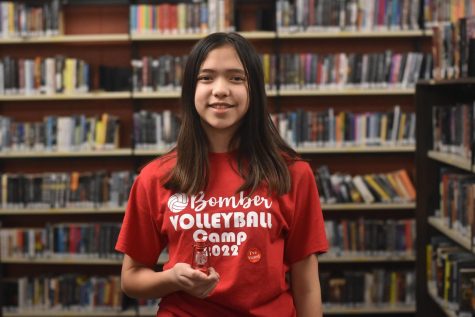 Amy Fick, Torch Writer
Amy Fick has been a writer for the Torch for 1.5 long years, and writes mainly failed Best of Sno's. She has two cats, a dumb dog, and an assortment...