Dancing to success
The Bomber Dance Team hopes to replicate last season's success this year.
After a previous year at the state competition, the Cannon Falls Bomber Dance Team is optimistic about the 2022-2023 dance season. While the dance team may not have the numbers nor experience they did last year, they are proving themselves wrong and scoring well in their competitions.
Maddie Becker, a senior on the dance team, stated that "losing six seniors from last year has caused quite an adjustment in the team." She went on to say that Morgan Brandel, a junior on the dance team, and herself have had to take on an essential leadership role for the team, since they are the only senior and only junior dancing. "I think having a younger team does cause some challenges just because they're more inexperienced and generally have more to learn, but the group of girls are so hardworking and are putting in the work to get better," Becker claimed. 
However, the challenges of having a young team certainly aren't showing in competitions. At their first competition, the dance team scored exceptionally high, placing first in varsity kick and third in varsity jazz. 
"I personally think we did very well. Our scores started off pretty high for it being the beginning of the season," Becker said. "Jazz needs a little work, but we scored above our expectations. I am super happy with our performances and I think it sets off a great tone for the rest of the season," she emphasized.
Brandel, the lone junior dancer, explained, "Everyone just goes with the flow and they are willing to try any new choreography that we throw at them." She agrees with Becker in that the team has lost some of its talent from last year, but the team holds the ability to click and work together. 
In practices, the girls work to improve on their technique while also focusing on getting stronger to prepare for challenging competitions. Brandel highlighted, "We use ankle weights in order to work on our height and strength in jumps." Brandel mentioned she is particularly excited to focus in on turn technique to complete long and strenuous turns as a team. 
The girls are determined and hopeful for this season. Their goals include advancing as a team both in competition and becoming a closer-knit group. Ultimately, the girls are driven to make a reappearance at the state tournament. 
About the Writers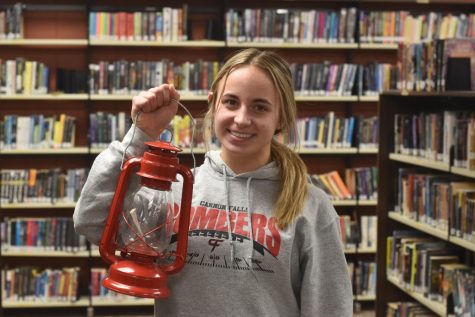 Kyra Schoenfelder, Sports Editor
Hi, my name is Kyra and I am a senior editor for the sports category! I play volleyball, basketball, and softball outside of school. I am also involved...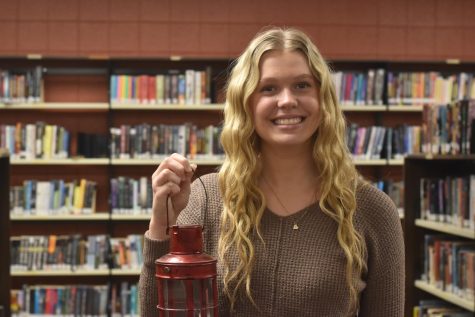 Kallie Johnson, Sports Editor
Hi, my name is Kallie! I am a sports editor for the Lantern. I'm a junior and involved in SADD, MHS, and prom committee. I play volleyball too. My favorite...