Dec.2 Covid update
To prevent students from getting the coronavirus, Cannon Falls Area Schools started full-time distance learning on Monday.
Starting on November 30, grades K-12 at Cannon Falls Area Schools will be starting full-time distance learning. This decision was made by the COVID-19 advisory committee after cases started rising in Goodhue county, despite the fact that there didn't appear to be rising case numbers in Cannon Falls Schools. The committee decided this as a preliminary action to help prevent students and staff from getting COVID. On January 11, 2021, the committee will reevaluate the COVID situation and decide whether to continue with a distance learning model or switch back to a hybrid learning model. It is highly unlikely they will decide to go to full-time in-person learning even if case numbers are very low. It is said that a hybrid learning model will be used as a bridge from distance learning to in-person learning. 
The timeframe of November 21 to November 30 brought a sharp increase in quarantined people for COVID-19, especially amongst the student body at Cannon Falls schools. There were 43 students and 6 staff members quarantined for having close contact with a household member who tested positive. There has been a total of 10 staff members and 11 students of 188 staff and 1150 students who have tested positive since September 8, 2020. 
As of November 25, there were 547 active cases of COVID-19 in Goodhue County. There have been a total of 1,848 confirmed cases and 9 probable cases (obtained from antigen tests). There have also been 27 deaths in total, an increase of 2 deaths from the prior week. There were 29 total people in the hospital in Goodhue County due to COVID as of November 25, an increase of 7 people hospitalized from the previous week.
From November 27 to November 28, there were 8,680 newly confirmed cases and 273 new probable cases in Minnesota. This means that there have been a total of 306,603 confirmed cases and 6,366 probable cases total in Minnesota. There have been 57 newly confirmed deaths from November 27 to November 28 out of a total of 3,578 deaths.
As of November 29, the CDC (Center for Disease Control) confirmed that there had been 1,114,930 cases of COVID-19 in the USA and its territories since November 22. This leads to a total of 143,333 newly confirmed cases on November 28 alone and 13,142,997 cases total since January 21, 2020. There has been an increase of 1,210 deaths in this timeframe, contributing to the total of 265,166 deaths in the USA and its territories since January 21. The CDC predicts that case numbers will continue to rise in the USA in the coming weeks, continuing a trend from the past couple of weeks.
About the Writer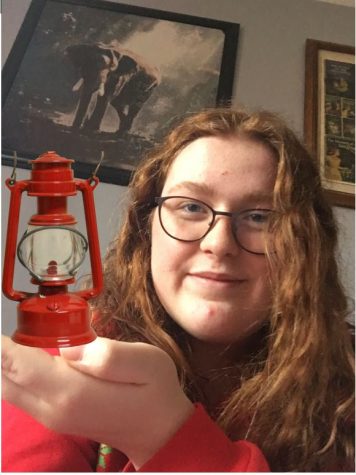 Grace Miller, News writer and Torch editor
Salutations! My name is Grace Miller, and I am in ninth grade. I love to play with my poodles, read, and doodle (admittedly terrible) Grinches. I am involved...